Estate Argyros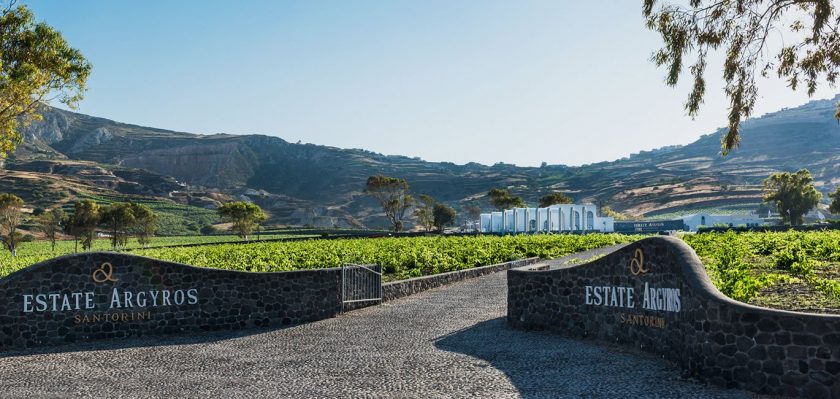 Founded in 1903 and currently under the fourth-generation ownership of Matthaios Argyros, Estate Argyros is the most significant holder of estate vineyard on the Cycladic island of Santorini. Pushing against the relentless tide of real-estate development on this unique island from their base in the village of Episkopi, the Argyros family has amassed no fewer than 120 hectares of organically-farmed vines, the majority averaging around 70 years old. A select few of their vineyards count their age in centuries, plural, and are considered some of the island's greatest treasures. Despite that preeminence in land ownership, production remains artisanal, with yields in a good year hovering around 20hL/ha, and often clocking well below that.
The flagship bottling is an utterly classic varietal estate Assyrtiko, this being complemented by a more approachable entry-level blended white called Atlantis. In recent years, the winery has won wide renown for a truly exceptional range of tiny-production old-vine specialties singled out for longer maturation, including both the stunning Monsignori and Evdemon cuvées and the winery's iteration of the late-harvest Nykteri style. Small quantities of Monsignori are available for request now, to be complemented by the latter two cuvées in due time.
The offering is rounded off by what is without question Santorini's single most definitive Vinsanto program. First brought to fruition by Matthaios' father Yiannis in the 1970s and 1980s, this sees hyper-concentrated and dazzlingly balanced dried-grape sweet wines tempered by extremely extensive concrete and oak aging. Nowadays, each year the winery releases both a 'current' bottling (itself quite mature at approximately seven years) in tandem with a corresponding library vintage of an astonishing two decades of age.