Eda Rhyne Distilling Company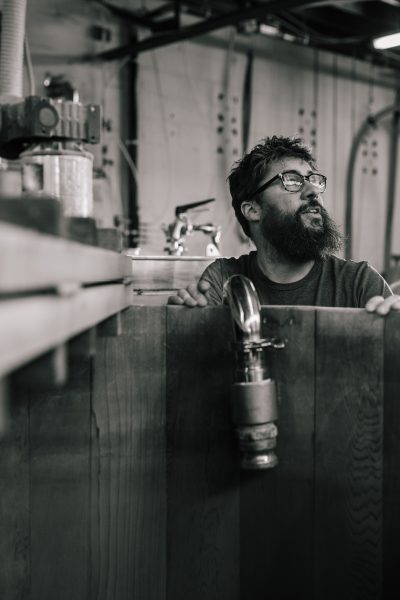 North Carolina's Appalachian Mountains are often associated with a notorious history of illicit moonshine production, but beyond its reputation for fiery corn whiskey, the Blue Ridge is home to a rich heritage of indigenous curative arts. Appalachia's abundant microclimates boast the largest continuous concentration of biodiversity in the entire country and of the nearly 2,500 plant species found in the region, over 1,100 have been used in traditional medicinal applications. The tradition of herbal folk medicine found in these Southern communities echoes the practices used by European amaro producers and Traditional Chinese Medicine, while guiding the ethos of Eda Rhyne Distilling Company.
Drawing their name from an old Appalachian ghost story, Eda Rhyne is the brainchild of organic farmer and distiller Rett Murphy and Chris Bower, a bar owner, documentarian, forager, and practitioner of regional folk medicine. They established the distillery, located in Asheville, NC, in 2018 with the intent to craft regional interpretations of classic Italian styles of amari using Appalachian botanicals.
Calling upon local medicinal folk traditions to inform the profiles of their bittered, herbal liqueurs, Eda Rhyne Distilling Company incorporates dozens of roots, barks, herbs, and flowers to craft a truly regional expression of Appalachian terroir. Whether by partnering with local farms to directly source raw botanicals with care and conscience or through wild foraging, Eda Rhyne is dedicated to expressing the history and folk traditions of the Appalachians.