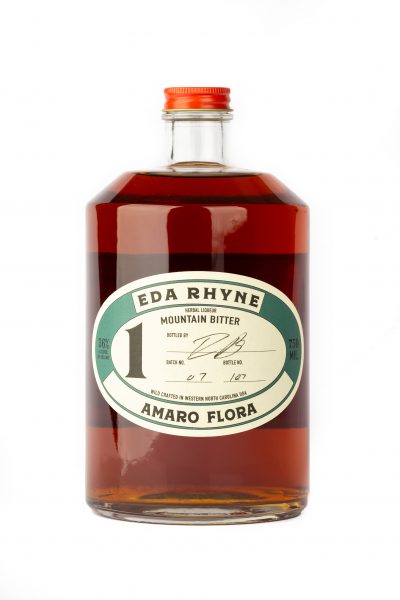 A unique and versatile amaro which straddles the line between aperitif and digestif, produced by Eda Rhyne Distilling Co. in Asheville, North Carolina
Incorporates eleven botanicals, many of which are wild foraged
Primarily bittered with gentian; other featured botanicals include elderflower, rosehips, rose, and wild angelica
Fortified with non-GMO corn distillate
Rested for 1–2 months in stainless steel
Aromas of gentian, chamomile, honey, and cinnamon prime extend to the palate with the addition of lemon verbena, sarsaparilla, thyme, and angelica root
Non-chill filtered; 40% ABV
Info
Spirit Sub Type:
Amaro / Digestivi / Aperitivi / Bitter
Sizes Available
| | | |
| --- | --- | --- |
| Full Bottle | US-XER-02-NV | 6/750ml |
Tasting Notes
Eda Rhyne's Amaro Flora is a unique and versatile amaro which straddles the line between aperitif and digestif. Incorporating eleven botanicals, many of which are wild foraged, Amaro Flora is primarily bittered with gentian root; other featured botanicals include elderflower, rosehips, rose, and wild angelica. Fortified with non-GMO corn distillate in true Appalachian fashion, Amaro Flora is rested for 1–2 months in stainless steel. Aromas of gentian, chamomile, honey, and cinnamon extend to the palate with the addition of lemon verbena, sarsaparilla, thyme, and angelica root. Non-chill filtered; 40% ABV.