DuPuis Wines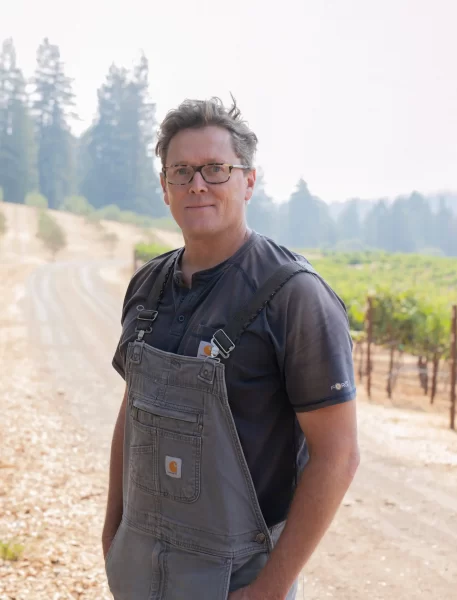 We are absolutely THRILLED to announce our new partnership with Wells Guthrie (founder of Copain Wines) to represent his small new estate winery located in a remote corner of Anderson Valley. It is called DuPuis, which is French for 'of Wells' – based on the nickname Wells picked up during his time working in the Northern Rhône Valley and Burgundy.
DuPuis explores the various terroirs of the Anderson Valley in Mendocino County, California. In 2018, Wells and his wife Kate, along with their 5 children, moved to a 40-acre parcel of land high above the town of Boonville where he built a small winery in an old barn with seven acres of Pinot Noir surrounded by Redwood forests and an olive grove. They basically do everything themselves – which unlike Copain toward the end, gives them great control over the quality of the final product. The end result are small quantities of simply extraordinary Pinot Noir (along with a smattering of Chardonnay and Syrah.)
Tasting is believing – these wines are truly world class! They are pure and precise expressions of these various Anderson Valley terroirs – created without the "benefit" of any new oak whatsoever.
Farming Practice:
Practicing Organic