Cumbrita de la Sierra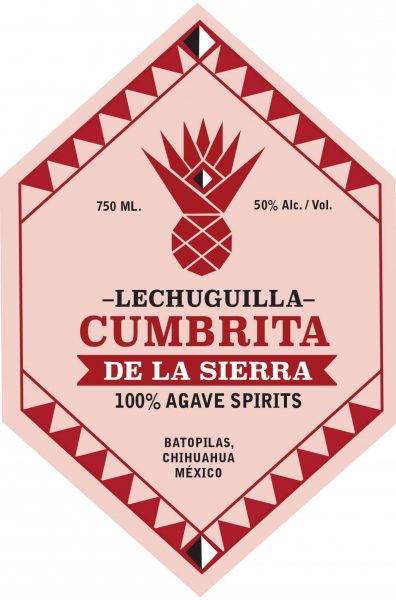 A true unicorn, Cumbrita de la Sierra is a 100% single-producer-owned uncertified brand of agave spirit from the northern state of Chihuahua. Maestro Destilador Dolores González works to preserve his community's deep regional distillation heritage—he's at least the third-generation distiller in his family lineage—in the small town of Batopilas, a former mining colony at the base of the state's Copper Canyon.
Across much of northern Mexico, the term Lechuguilla (which translates loosely to "little lettuce") is synonymous for both several different varieties of smaller agave and the spirits distilled from them (much like the region's other distilled specialty, sotol). Lechuguilla in this Chihuahuan community refers to Agave shrevei, a small but strong variety with thick, black-tipped leaves (pencas) and a beautiful, curving structure, which grows thousands of feet above Batopilas among the peaks of the Canyon. To harvest the agave, Dolores and his team travel up into the mountains for days, dragging back their cut piñas to cook in a traditional earthen pit oven. The cooked agave is crushed in a stone basin using hand axes and wooden mallets, before being fermented in an open-air stone and clay basin using water from the rancho's own spring. This spring water is as important to the final spirit as the ambient yeast is during fermentation—both are known to change dramatically from season to season. The mountain rainfall filters through the roots of different trees and plants, all flowering and producing different pollens at different stages of the year.
Distillation at last takes place in a wildly unique hybrid still, locally referred to as a tren, as in "train." A stainless steel pot (tambo) sits at the bottom, capped with an oak ring (ollada) which separates the tambo from the cylindrical wooden receiving chamber above (barril). The barril is carved in the shape of an inverted bowl at the top, with a small hole in its cap through with the evaporated spirit escapes, only to reach a second inverted bowl, or condensation pot, made of copper which sits above. The distilled spirit drains down the interior of the copper pot onto the inverted wooden bowl, and out a small chute on the side.
This unique—and elegant—design is a vanishing art in Chihuahuan distillation and yields truly unique and vibrant agave spirits. Among agave enthusiasts across Mexico, Cumbrita de la Sierra is a widely revered brand, both for its preservation of heritage agave distillation and fiercely independent stance, but also for the inherently delicious distillates Dolores crafts.