Clos des Papes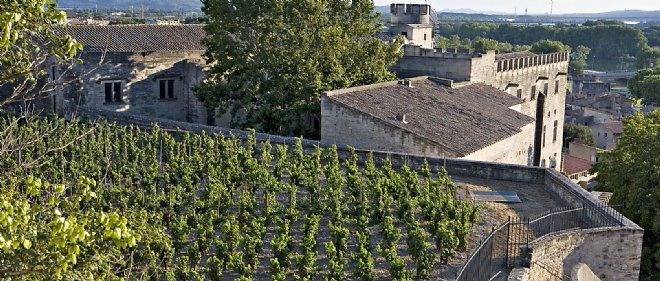 Clos des Papes is one of the great established names of Châteauneuf-du-Pape, aptly named since a parcel of the land there is nearby the pope's castle and has been surrounded by walls (clos). The family has been living in the village for centuries and were among the people who created the appellation for the village, the first in France to do so.
It is currently run by winemaker Paul-Vincent Avril who attended wine school in Burgundy in the 1980's, and after working abroad (with a stint at Mount Mary with Dr John Middleton) returned home to work with his father in 1988. Since then he has succeeded to make what many regard as the best single example of the appellation producing just one red wine and one white wine–no special cuvees!
The property has today 40 ha, 3 of which are planted to white varieties with 30 different parcels spread around the village. The red Chateauneuf is a blend of 65% Grenache, 20% Mourvedre and 10% Syrah with about 5% being a mix of all the other permitted varieties. (They are one of the few estates to use all permitted varieties for both red and white Chateauneuf.) The white Chateauneuf-du-Pape is made from almost equal percentages of all the six permitted white varieties which are co-fermented in two separate ferments, one for early ripening varieties and the second for the late ripening varieties.
They hand harvest all the grapes and allow natural yeast ferments, de-stemmed for the red varieties with all parcels vinified separately mostly co-fermented. Aging of red wines takes place in large wooden foudres of various sizes and ages for 18 months. White varieties are whole bunch co-fermented at cool temperature and aged on lees for 5 months with no malolactic fermentation before bottling.
Yields are kept very low, frequently about a half or a third of what the appellation permits. These wines are very limited and always in high demand.