Pehu-Simonet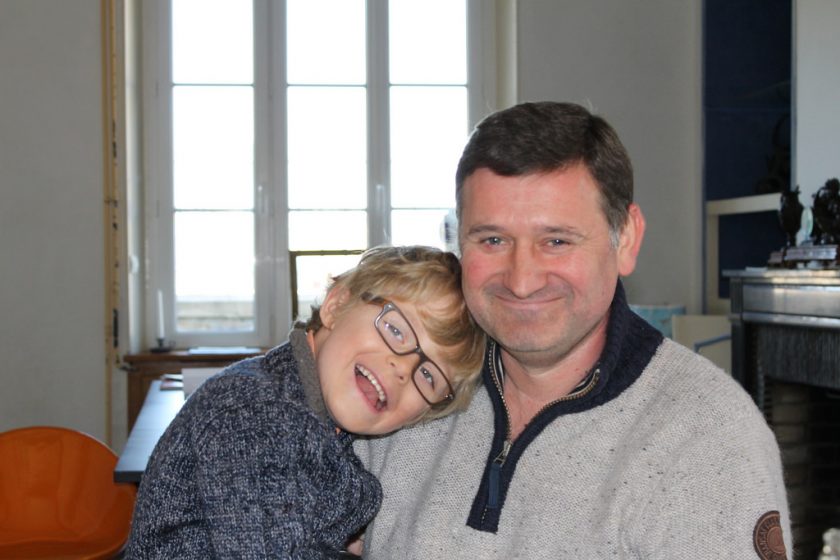 Region: Montagne de Reims
Premier cru sites in Villers-Marmery
Grand cru sites in Verzenay,Verzy, Mailly, Sillery and Le Mesnil-sur-Oger
Total vineyard holdings: 7.5 hectares
Annual production: 3,500 cases
Vines: 78% pinot noir, 22% chardonnay
Pehu-Simonet (VERZENAY)
David Pehu, the fourth generation to lead this estate produces wines that are quite different from Lallement's in every way except basic essential flavor. Verzenay is, after all, Verzenay. But David's wines are rather more glossy and fleshy, and correspondingly less sleek and filigreed. He has 7.5 hectares of which 6 are Grand Cru. The balance is Chardonnay in premier cru Villers-Marmery, but Pehu wants to bottle only Grand Cru Champagne and so this Chardonnay is sold off. His vineyards are a remarkably ecumenical group: Verzy, Verzenay, Mailly, Sillery and Le Mesnil-sur-Oger!
The terrain of Verzy is made up of belemnite chalk and two varieties of micraster chalk, made up of a variety of Cretaceous echinoids. Verzy's parcels form an extension of the famous vineyards at Verzenay on the northern slopes of Montagne de Reims. The best exposed slopes are those at an altitude from 150 to 200 meters (492 to 565 ft.). Oddly enough, Verzy was formerly a chardonnay village. It is today famous for its peppery, virile Pinot wines. With those of Verzenay, the pinot noir grapes here form the base for the finest Champagne vintages. A stony and gunpowder edge can be detected in the aftertaste, just as at Verzenay.
"David Pehu is the fourth generation of his family to produce estate-bottled champagnes, and in his house you can see old Veuve Pehu labels from the early 20th century. His grandfather sold champagne under the Antonin Pehu label, and in the early 1970s his parents created Pehu-Simonet, with the introduction of vines from his mother's side of the family. Pehu has been involved in the winemaking here since 1988, apart from a year in the army in 1989 and 1990, and he has been solely responsible for the cellar since 1995.
Of Pehu-Simonet's 7.5 hectares of vines, six are in grand cru villages, and these are the ones used for making estate-bottled champagnes. In addition to 3.5 hectares of vines in Verzenay, Pehu has holdings in Verzy, Sillery, Mailly and Bouzy in the Montagne de Reims, as well as 65 ares of chardonnay in Le Mesnil-sur-Oger, in the Côte des Blancs. The rest of the estate's harvest is sold to the négoce, including the fruit from a parcel of old vines in Villers-Marmery that Pehu says produces exceptional wine. "It's a pity it's premier cru," he says. "If I could call it grand cru, I'd happily use it."
Vinification is either in tank or in barrel, depending on the particular wine. Pehu, who studied oenology in Burgundy, has been using barrels since 1988, and while most of his barrels are purchased second-hand from Burgundy, he's experimenting more and more with local oak from Verzy, coopered by the Tonnellerie de Champagne in nearby Cauroy-les-Hermonville. Pehu strictly avoids the malolactic for all of his wines, including the red wines used for making rosé, as he believes that blocking the malo better preserves the finesse and expression of fruit in the long run."
-Peter Liem, Champagneguide.net
The village of Mailly clearly deserves its grand cru status. . . . The village's plantations face in all directions except west. The mesoclimate and other conditions mean that the best sites in the commune are located on the north and south slopes. . . . Some claim that Mailly has the potential to pose a serious threat to Verzenay for top spot on the Montagne de Reims.
-Richard Juhlin, 4000 Champagnes
Farming Practice:
Practicing Organic