Selbach-Oster Zeltinger Sonnenuhr 'Uralte Reben' Riesling Spätlese Feinherb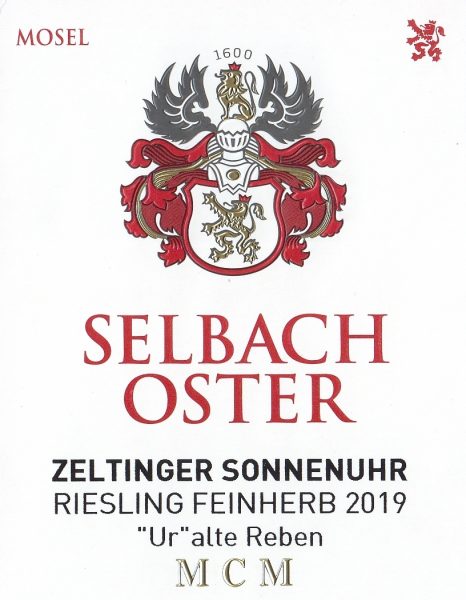 Variety: Riesling
Region: Mosel
Vineyard: Zeltinger Sonnenuhr
Soil Type: Blue Devonian slate
Fermentation & Élevage: Natural fermentation in old Mosel Fuder
The "sundial" of Zeltingen is the steepest of the three sites in the village and has the poorest soils. Vines here are rooted directly into Devonian slate. The vineyard has different subsections, including Kakert, the slate terraces with 120 year old vines that the Uralte Reben bottling comes from as well as Rotlay has the rockiest, shallowest and therefore driest soil as can be seen by the massive cliffs that hang over the vineyard and partially to its side. The Ur-Alte Reben ("Ultra old vines") were planted around 1900, hence the Roman numerals "MCM" on the label. These 120 year old vines produce between one and two fuders each year and the quality here is undeniable. This is one of thee crown jewels of the Feinherb category.
Info
Farming Practice:
Sustainable
Sizes Available
| | | |
| --- | --- | --- |
| Full Bottle | DE-SOS-23-20 | 12/750ml |
Press & Reviews
Spectator
"An austere, spicy style, offering a concentrated bitter quinine cast set against mandarin orange, apple, plum and dried flowers. Gains even more savory dimension from a thread of smoke and flint, with impressive length. Drink now through 2030. 600 cases imported."