Yamahai Ginjo Genshu Origarami Sake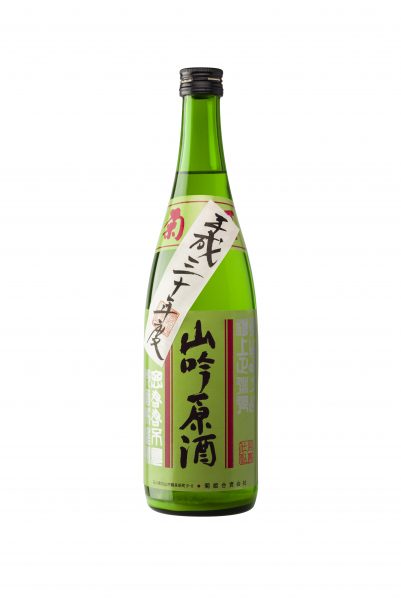 Yokowa AAA Rated Yamada Nishiki milled to 55%
Made in the time consuming Yamahai method, naturally developing lactic acid and picking up influence from the environment.
Origarami is a style where fine rice particles are left in the sake, leaving it hazy, with a silken texture and subtle sweetness.
Complex, dry, powerful.
A dynamic and exciting sake able to pair beautifully with an unusually broad range of foods,  particularly well matched to spicier foods like Szechuan and Thai cuisine.
Meant to be enjoyed within the year, but aging will soften the citrus edges and integrate into the creamy base.
Info
Appellation:
Ishikawa Prefecture
Variety:
Yamada Nishiki Rice
Sizes Available
| | | |
| --- | --- | --- |
| Full Bottle | JP-KIK-22-NV | 10/720ml |
| Magnum | JP-KIK-22-NVM | 6/1800ml |