Schloss Gobelsburg 'Tradition' 10 Years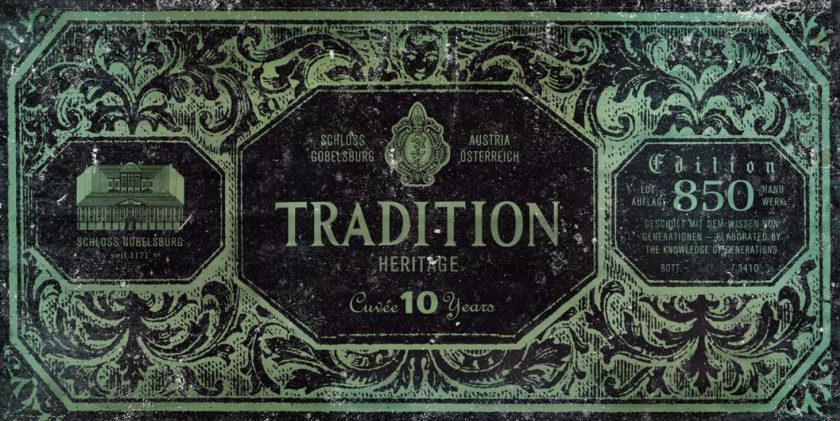 The 'Tradition' wines are an ode to the winemaking style being employed at Gobelsburg in the early 19th century – specifically the years between 1800 and 1850. This period is characterized by the era of baroque, where intense aromatics in vinfication was being practiced.
The grapes are pressed with a basket press for low sediment content, without further sedimentation the wines are fermented without temperature control in 25 hl Manhartsberg oak casks (double foudre). After the fermentation the wines are racked every 3 to 4 months to let the wine 'breathe' on one side, but on the other side to go off the lees. This process lasts for about two years until the wine is ready to be bottled.
Vintage:  85% 2010, 10% 2009, 5% 1996-2008
Grapes: 80% Grüner Veltliner,  20% Riesling
Sizes Available
| | | |
| --- | --- | --- |
| Full Bottle | AT-GOB-52-NV | 6/750ml |
| Magnum | AT-GOB-52-NVM | 1/1500ml |
Press & Reviews
Wine Advocate
"Based on 2010 Renner Grüner Veltliner, with a 5% part of Gaisberg Riesling, the intensely yellow-colored NV Tradition Heritage Cuvée 10 Years Edition 850 offers a deep, pure, intense, concentrated, beautifully aromatic, spicy-floral and Traminer-like bouquet of white and yellow stone fruits, yellow rose petals as well as cloves, wax and refreshing flinty aromas. Rich, intense and highly elegant on the beautifully balanced and aromatic palate, this is a pure, vital, finessed and salty-mineral as well as tensioned and sustainable cuvée with a young, still tannic texture and remarkable oak and nougat flavors. This finely tannic 10 Years cuvée seems to be much younger and bottled from smaller barrels than the 3 years edition sibling. There is no wine on this planet that is similar in style. The fruit is Austrian, very charming and irresistible, but the structure and texture builds the bridge to France—or more precisely Alsace and Burgundy, regions that Michael Moosbrugger adores but never would try to copy. Tasted at the domain in June and again at home in July and August 2021."