IT-XGC-05-NV
Red Bitter, Caffo
The history of the Caffo family business dates back to the end of the nineteenth century, when Master Distiller Giuseppe Caffo began distilling. His sons founded what has become Grupo Caffo, distilling a small range of spirits from grape (i.e. grappa). The Caffo brothers soon began producing and earning recognition for their fruit and herbal liqueurs and classic Italian spirits. Today, their approach remains driven by ingredients and agriculture, and Grupo Caffo operates estate farms in Calabria and Sicily, solely to supply their spirit productions.
Producer:
Country:
Italy
Region:
Calabria
Spirit Type:
Liqueur
Spirit Sub Type:
Liqueur
| | | | |
| --- | --- | --- | --- |
| Sizes Available: | SKU | Case Size | Bottle Size |
| Liter | IT-XGC-05-NVL | 12 | 1000 |
Tasting Notes
Sweet and bitter oranges are grown and harvested directly on Caffo properties then carefully blended with an infusion made of several herbs and spices: with juniper, rhubarb and gentian as the most recognizable. The distinctive, bitter flavor of the Calabrian Chinotto orange and cinchona can be easily recognized. Ideal for Negroni cocktail or spritz, Caffo Red Bitter can be used in any recipe calling for a high quality bitter.
Resources
Request a shelf talker/case card
Related Recipes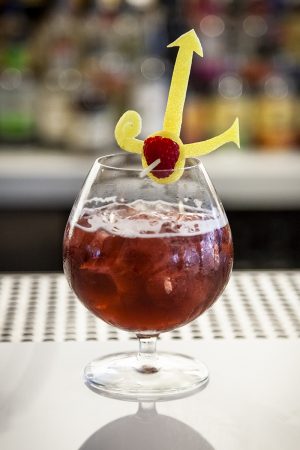 The Beautiful Ones