ES-XVG-01-NV
London Dry Gin, Vanagandr Gin
Four years ago, Enrique Pena chose to leave a job in business in order to embrace a passion for distilling that could fully take advantage of his degree in Biology. Beginning with building his distillery from scratch, Enrique's exacting attention to detail permeates every aspect of production. Ingredients are sourced by prioritizing quality over convenience, and distillate is proofed down using some of the softest water in Spain, found in Galicia only 100 meters away from the distillery. The resulting gin is a beautiful marriage of mind and spirit.
Producer:
Vintage:
NV
Country:
Spain
Region:
Galicia
Spirit Type:
Gin
Spirit Sub Type:
Dry Gin
| | | | |
| --- | --- | --- | --- |
| Sizes Available: | SKU | Case Size | Bottle Size |
| Full Bottle | ES-XVG-01-NV | 6 | 750 |
| | ES-XVG-01-NVD | 6 | 750 |
Tasting Notes
Produced in the London Dry style, Vánagandr Gin is a culmination of carefully selected botanicals slowly distilled in small batches (only 440 bottles per batch) in a copper pot still, and proofed down with soft, Galician water. Amongst the botanicals, Juniper and Angelica Root take center stage and are prominently supported by Sweet Orange and Lemon Peel, Green Cardamom, Nutmeg, and pronounced Cassia and Ceylon Cinnamon, to name a few…
Expect a full-bodied and botanically rich gin with a soft finish appropriate for complex cocktails and classically Spanish Gin & Tonics alike.
POS Resources
Request a shelf talker/case card
Related Recipes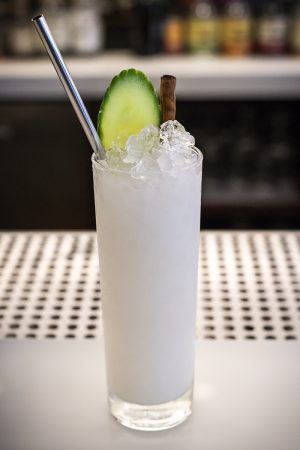 Sun Giant