Famille Moussé 'Eugène' Extra Brut [New Label]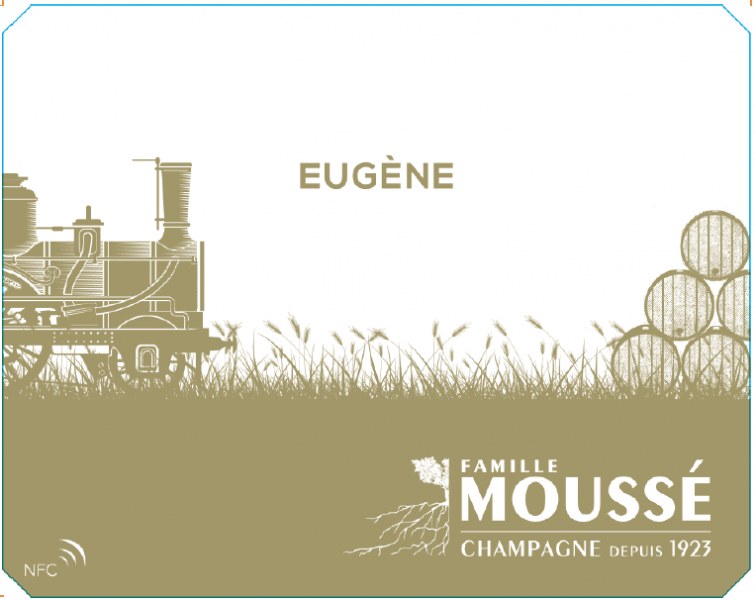 Cépage: 80% Meunier, 20% Pinot Noir
Assemblage: Perpetual blend 2003-2020, then 2003-2021 from July
Village/Vyd: Cuisles, Jonquery, Châtillon-sur-Marne
Malo: Yes
Élevage: Stainless steel
Sur Latte: 18+ Months
Dégorgement: August 2022 – August 2023 (2.5)
Perpetual Reserve:
A perpetual reserve is different than a solera. To make it simple, you can imagine 2 barrels. 1 full and 1 empty. You transfer half of the full one in the empty, so both are at 50%. Then, you add 50% of the new harvest in each one. You'll bottle one of the tank, and you keep the other one to star again the next year! Cedric uses this method to strike a masterful balance between the freshness of the new vintage with the complexity and depth only "old wines" can bring.
Info
Appellation:
Vallee de la Marne
Variety:
Blend- Champagne
Farming Practice:
Practicing Organic
Sizes Available
| | | |
| --- | --- | --- |
| Full Bottle | FR-KMS-01-NV | 12/750ml |
| Alternate | FR-KMS-01-NVA | 12/750ml |
| Magnum | FR-KMS-01-NVM | 3/1500ml |
Press & Reviews
Wine & Spirits
"This wine's firm mineral toughness and potent fizz could use a decant to bring out its pale litchi flavors. The light tannins of red grapes deepen the vegetal savor, to match a cauliflower curry."