FR-XGB-15-NV
Caribbean Pineapple, Giffard
Emile Giffard was a pharmacist before he was a distiller. It started in 1885, when the scorching heat of the summers in France inspired him to create something that would cool and refresh his clientele. Lucky for them (and for us), Emile was also a gourmand, and began researching the digestive properties of mint as he embarked on his endeavor. Using steam distillation of Mitcham peppermint, Emile created a liqueur that was as delicious as it was refreshing. Giffard Menthe Pastille, named after the French candies at the time (the name translates to "mint drop"), found instant popularity with the locals. Emile promptly turned his pharmacy into a distillery and established the tradition and quality for which Giffard is known worldwide. This was only the beginning.
Producer:
Vintage:
NV
Country:
France
Region:
Loire
Spirit Type:
Liqueur
Spirit Sub Type:
Fruit
| | | | |
| --- | --- | --- | --- |
| Sizes Available: | SKU | Case Size | Bottle Size |
| Full Bottle | FR-XGB-15-NV | 12 | 750 |
Tasting Notes
Originating in the Americas, with fruit sourced from the Caribbean, this perfectly balanced liqueur is packed with flavors that speak of roasted pineapple.  There is a healthy dose of 7yr Panamanian rum, fortifying this dram's backbone and adding to the complexity that is quickly becoming one of Giffard's go-to spirits. Giffard Caribbean Pineapple blends sun-ripened pineapples with cloves, nutmeg and a touch of seven-year, aged rum.
POS Resources
Request a shelf talker/case card
Related Recipes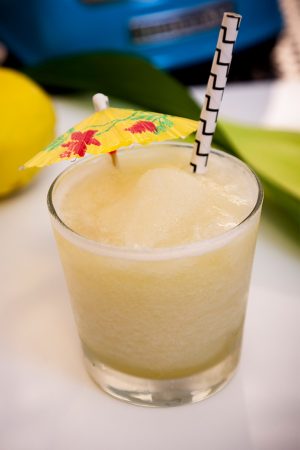 Grilled Pineapple