St. Agrestis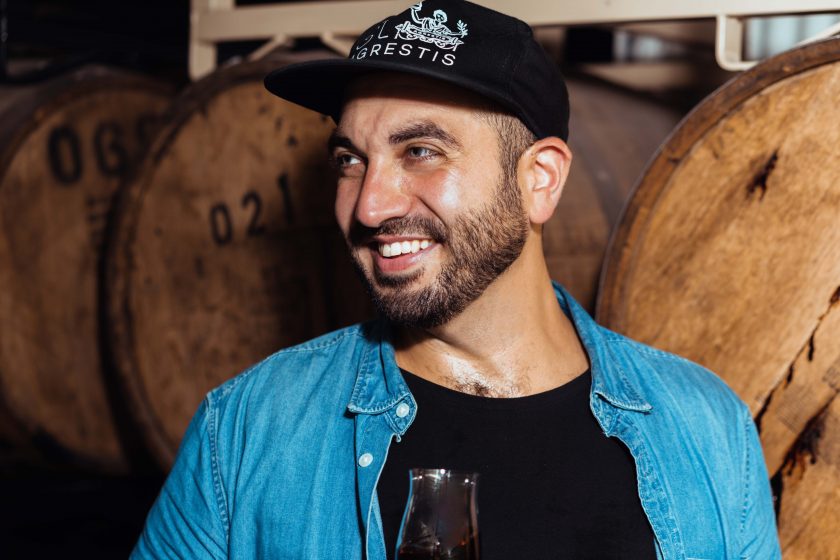 St. Agrestis is a Brooklyn-based producer of Italian-inspired aperitivi, digestivi, and bitter, non-alcoholic beverages. Run by brothers Louis and Matt Catizone alongside New York-spirits veteran Steven DeAngelo of Greenhook Ginsmiths, St. Agrestis celebrates the traditional drinking culture of Italy while thoughtfully transposing it for a modern, American audience.
St. Agrestis was originally created in 2014 by two sommeliers that fell in love with the culture of local amaro (the beloved and micro-regional bitter liqueur enjoyed before and after dinner) while traveling through Northern Italy. The flagship St. Agrestis Amaro developed a cult following amongst Brooklyn bar-goers in its nascent years, but by 2017, risked being discontinued as its creators returned their attention to wine. Fate intervened; having caught the eye of spirits-industry professional and first-generation Italian American Louis Catizone, the brand was purchased and relocated from Gowanus to Greenpoint for its second act.
Sourcing botanicals from five continents and individually macerating each one for different periods of time (in varying alcohol at varying proofs for the alcoholic expressions and in water for the non-alcoholic marques), Louis, Matt, and Steven touch every part of the production process (the St. Agrestis facility and tasting room are co-located with Greenhook Ginsmiths in a smart, industrial space on Greenpoint's Eagle Street—a location that could easily read trendy on paper but dispels any such notion with one look at the earnestness of the work underway within).
Since beginning with the St. Agrestis Amaro, the brand has expanded to include a classic red bitter, aperitivo, a ready-to-drink Negroni and Spritz, and a game-changing lineup of non-alcoholic beverages including the Phony Negroni.