Song Cai Distillery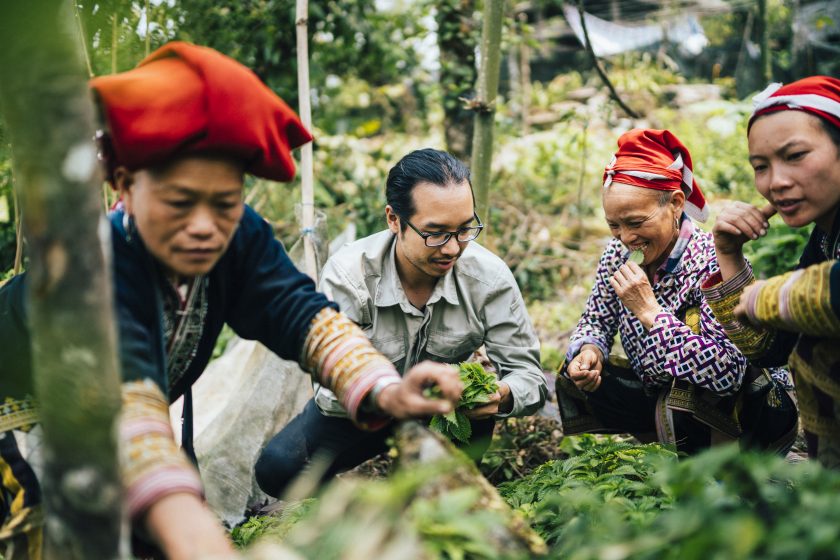 Established in 2018 by Daniel Nguyen in Hanoi, Vietnam, Sông Cái Distillery (pronounced similarly to [song-kai]) is Vietnam's first gin distillery. Founded as an economic model to add value to the native grains, botanicals, and microbes prevalent in local communities, this 100% Vietnamese-owned distillery tells the story of these agricultural products and the people behind them. The name Sông Cái translates to "Mother River," a unifying concept that represents a shared community, spirituality, and history of the global Vietnamese diaspora.
Born and raised in Southern California, Daniel Nguyen moved to Vietnam in 2012 to pilot sustainable supply chain management and economic development programs with Oxfam America, The American Wetlands Foundation, and The Vietnamese Ministry of Natural Resources and Environment. This work revealed the complexities of Vietnam's booming economy and its effects on the agricultural landscape, wherein a single season can bring radical alterations that ripple outward, directly affecting every Vietnamese community.
He observed that some things—like biodiversity—are difficult to regain once lost, which prompted the question: "How do we create something meaningful that brings pride to the Vietnamese community and can create economic livelihoods?"
His work with indigenous highland communities, including the H'Mong, Dao, H're, and Ca Dong, inspired the choice to enter the remarkably challenging spice trade. One night, while distilling in the village of Si Ma Cai, Daniel decided to pursue a different approach: gin. Alcohol is traditionally one of the best ways to add value to agricultural products and the global gin boom proved the perfect opportunity to tell the story of the botanicals native to Vietnam and their importance to the Vietnamese people.
While gin is not traditionally Vietnamese, the category offers a platform to express local terroir—informed by variables such as climate, yeast, and soil—while providing insight into the relationship between people and agricultural products. Gin also acts as a vehicle for Sông Cái to touch upon biodiversity, which in turn supports a greater variety of farmers.
Not content to simply create a London dry-style gin using Vietnamese botanicals, Daniel developed the recipes by first asking himself, "If my grandma was a distiller, how would she go about making this gin?" Combining his studies of Thuốc Nam, or traditional Vietnamese herbology, to create tinctures with an approach rooted in the culinary tenets of Vietnam, Sông Cái gins are bold and complex, bursting with spice, acidity, and umami throughout.
This culinary approach was informed by food science—Vietnamese food is scientifically more flavorful than the food found in Europe where gin originated, and Sông Cái reflects this by incorporating more than 20 different herbs, fruits, barks, roots, and flowers in their gins. Locally sourced, often hand foraged, botanicals are harvested at peak maturity and processed in the manner of their respective local communities, grouped by their flavor profiles and volatility, macerated in neutral spirit, and separately distilled in a direct-fire alembic copper pot still before blending and bottling. The bottles themselves act as additional vessels for telling the story of the Vietnamese people by incorporating artwork designed by the last remaining practitioner of the Vietnamese folk art style, Hàng Trống.
Working with over 70 families across 3 localities, Sông Cái Distillery builds economic models to establish agricultural cooperatives, invests in processing equipment, ensures farmers and foragers are paid fairly, and partners with local communities in reforestation efforts and the building of native seed banks. While economic modernization has catalyzed the erosion of natural resources, especially to the detriment of indigenous communities, Sông Cái is steadfast in its dedication to the preservation of a rapidly disappearing Vietnamese culture through their spirits.