Rolling Fork Spirits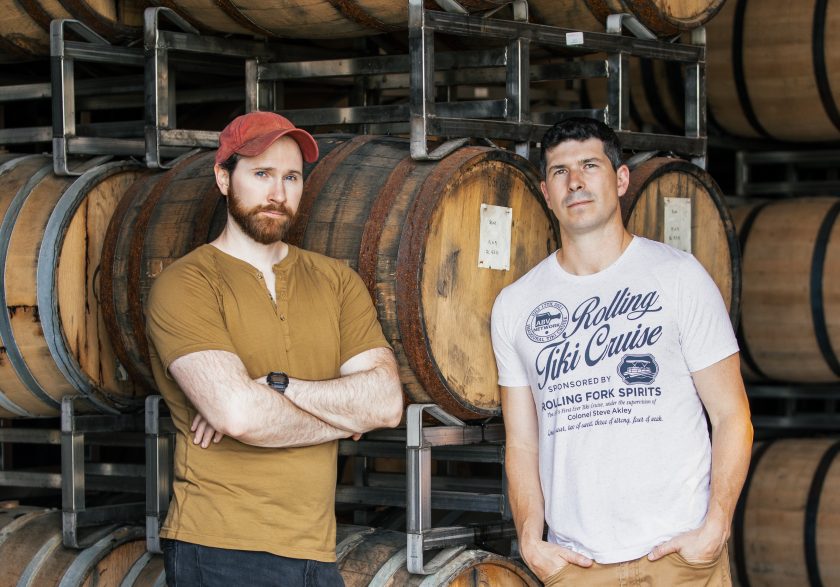 Rolling Fork Spirits is an independent blender and bottler of rums sourced from distilleries around the world. Established in 2016 to address a lack of high-end rums on American shelves, co-founders Jordan Morris, an attorney and whiskey writer born and raised in Kentucky, and Turner Wathen, a sales executive with a 200-plus-year family legacy of American whiskey production, deliver adventurous spirits reflecting the history, complexity, and variety of the world's finest rums married with the traditions of American whiskey. Operating out of the Starlight Distillery in Starlight, Indiana, and named for the old Rolling Fork Distillery established in 1788 by Henry Hudson Wathen, an ancestor of Turner's, Rolling Fork Spirits crafts rums and spirit blends for rum and whiskey lovers alike.
Unlike many independent bottlers, Rolling Fork imports well-aged rum which they then continue aging in uninsulated whiskey rickhouses to achieve elevated expressions. All secondary maturation by Rolling Fork takes place in Indiana on the Knobstone Escarpment, a limestone bluff 900 feet above sea level which overlooks the Ohio River Valley. While only 20 miles north of Louisville, Kentucky, and therefore experiencing a comparable climate during the day, the escarpment's elevation and proximity to the river result in rapid temperature and barometric pressure fluctuations. These conditions, in turn, affect pressure within the barrel, creating dynamic interaction with the wood and defining Rolling Fork's maturation style.
With nearly two dozen cask types of varied toast and char levels—from all manner of American whiskey to sherry to port wine—Rolling Fork influences already beautifully defined spirits by choosing finishing barrels that complement the character of each rum. When the rums are fully realized, they are bottled at cask strength without additives or chill filtration.
Jordan and Turner honor the fine traditions of American whiskey making through the blending and finishing of rums that meet American whiskey standards and live up to the Wathen family motto of "No Finer Spirits."