Piedrasassi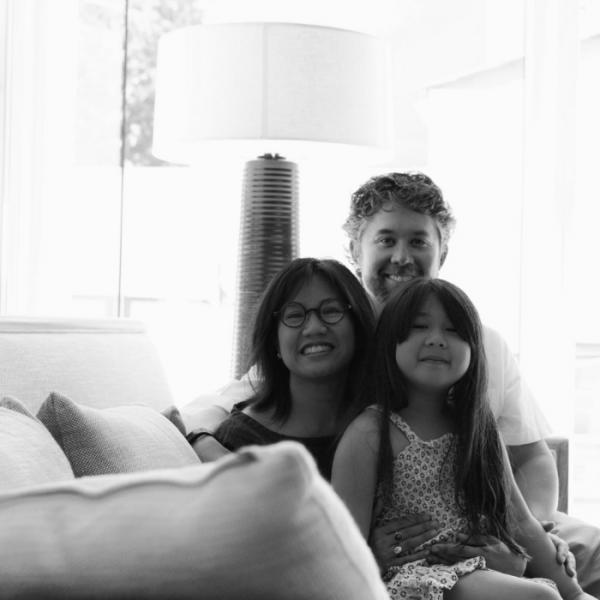 "The common thread among all the wines we love and admire is that there are both a mind and a place behind them. Wine, just like food, or music, or art, should have a certain kind of authenticity–it should come from someone and somewhere. This idea is what informs the work that we do. We try to make honest wines that we believe in. We hope you like them." –Sashi Moorman, Piedrasassi
Sashi and his wife, Melissa, have been making great, restrained, Northern Rhone-style Syrah for a decade, until now selling it only in California, and we are thrilled to bring their wines, in their very distinctive squat bottle, to the Tri-State area.
The husband and wife team began making a small amount of wine in Lompoc, CA in 2003 under the Piedrasassi label. The focus of Piedrasassi's wine program is cool climate Syrah. Sashi & Melissa believe that good Syrah can be made at many sites in Santa Barbara County, but it is at the cool climate sites that Syrah is at its most compelling; producing the most complex aromas and the most savory textures. The vineyard sites for Piedrasassi range from Ballard Canyon in the east to the Santa Rita Hills and Arroyo Grande in the west.
In the vineyard, the team at Piedrasassi picks a bit earlier than their colleagues to keep the alcohol levels in balance with flavor and to preserve the natural acidity of the fruit. In the winery, Moorman employs some whole cluster inclusion, indigenous yeast fermentation, and no sulfur added at fermentation, remaining as natural as possible without compromising the integrity of the wine. Elevage is in 500L barrels to limit the wine's exposure to oxygen and to minimize the influence of oak. They add the smallest amount of sulfur to the wine at bottling; allowing the aromatics to stay expressive while still protecting the wine during cellaring. The result, in all of these bottlings, is Syrah that shows off the different sites through aromas that bloom and evolve in the glass and tannins that grip and engage the palate.
The tasting room also has a bakery connected, which Melissa runs. They make fresh loaves of bread Wednesday through Sunday, just highlighting how truly they are tied to the Earth and their sense of place.