Pannonhalmi Apatsagi Pinceszet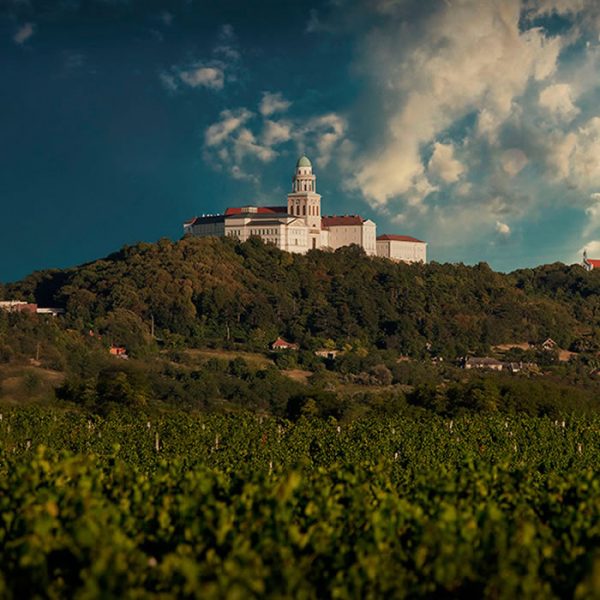 Pannonhalmi Apátsági Pincészet directly translates in Hungarian to "The Abbey Winery in Pannonhalma". Winemaking started in the Pannonhalma region when Benedictine monks founded the monastery of Pannonhalma in 996 (not a typo, over 1,000 years ago). The monks have always been closely associated with viticulture and winemaking since it was introduced by the Romans. Social and political turmoil following World War II made it impossible to continue the centuries-old traditions, since both the properties and the winery were taken over by the Communist state. In the ensuing decades, monks living in Pannonhalma did not give up hope of resuscitating their wine-making traditions. Since the fall of Communism, the monks have revived the viticultural traditions and the wineries. In 2000, the abbey repurchased vineyards that had been confiscated and began replanting grape vines in the same year. The winery is situated on a 2200 m² plot with a capacity of 3000 hls. The main grape varieties are Rhine Riesling, Pinot Noir, Sauvignon Blanc, Gewürztraminer, and Welshriesling. In addition, they have planted the more international Chardonnay, Pinot Blanc, Merlot, and Cabernet Franc. They currently have 52 hectares under vine and the first harvest took place in autumn 2003.
Under the guidance of the well-respected and international winemaker Tibor Gál (he made Ornellaia for many years), all vineyards were replanted and a modern, three tier gravity flow cellar was built. Pannonhalma lies equidistant between Budapest and Vienna and is one of the smallest of Hungary's 22 wine regions. Topographical conditions resemble those of the upper Loire Valley, Alsace, or Burgundy. Sustainable farming practices are used and the harvest is by hand. The wines produced at Pannonhalmi Apátsági Pinceszet bear marks of its terroir and reflect its history and authenticity.
Farming Practice:
Sustainable