Pago de la Jaraba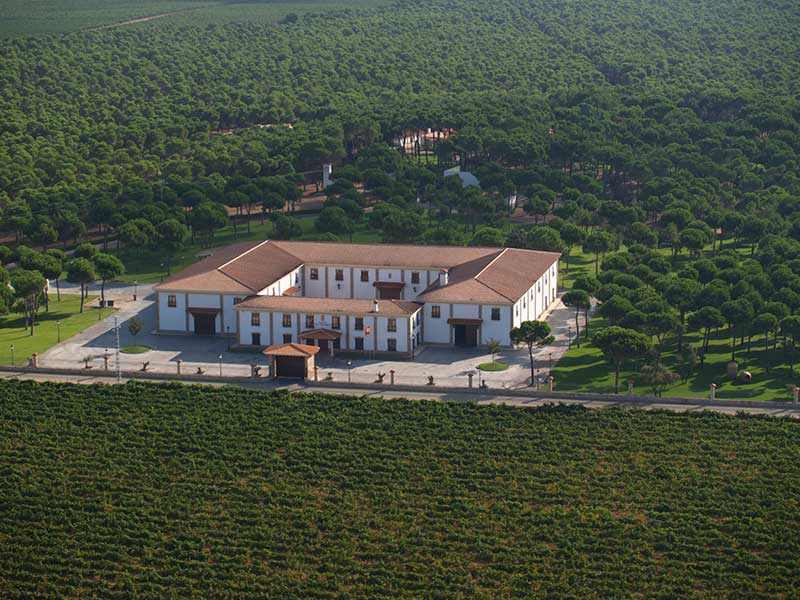 Not far from the village of Villarobledo in the La Mancha region sits Pago de la Jaraba.  Founded in the 21st century, the winery mainly produces the country's top variety, Tempranillo, however, Cabernet Sauvignon, Merlot and Graciano are also cultivated on the approximately 80 hectares. The winery relies on traditional cultivation such as restrictive pruning, careful thinning out and green harvesting. When fertilizing, they do without artificial additives.
The vines sit at an altitude of 700 to 750 meters in dolinic soil with a loamy-sandy top layer. These conditions, in addition to the many hours of sunshine, ensure ideal growing conditions for the grapes, producing wines with a pleasant body, an intense variety of aromas and elegant overall character.
Today Pedro Antonio del Toro, assisted by Jose Benito and Francisco Fernandez, are at the helm with holistic agriculture as their top priority. In addition to the winery, Pago de la Jaraba also cultivates olive trees with an attached oil mill and runs a cattle farm with its own cheese dairy.