Matsui Whisky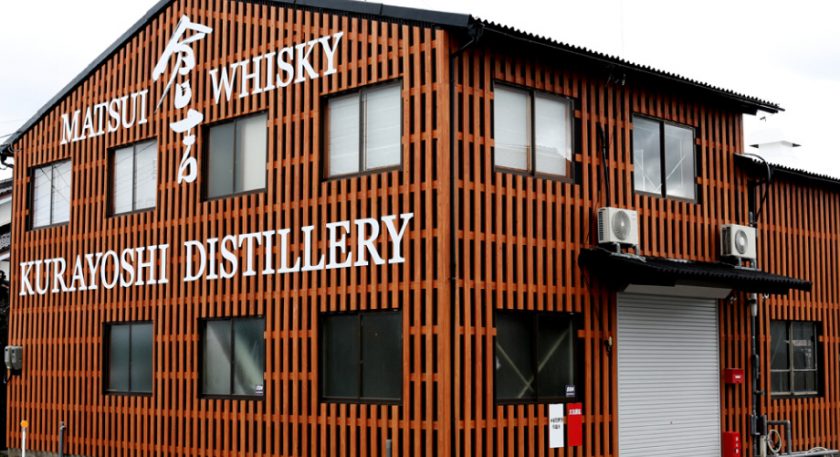 Founded in 1910, Matsui Whisky is located in Tottori Prefecture, northwest of Kyoto, on the shore of the Sea of Japan. With a house philosophy to create "whisky to be loved by everyone," Matsui offers a range of 100% Japanese-distilled single malt whiskies, as well as pure malt and blended whiskies, gin, and umeshu (Japanese plum liqueur).
Tottori is the least populous prefecture in Japan, with over 14% comprising a natural park packed with lush vegetation, rugged coastlines, rivers, lakes, and most notably, Mount Daisen, which influences the prized groundwater used in all Matsui expressions. This mineral-rich water is softened by natural filtration through the volcanic soil and extracted from a deep aquifer.
Known historically as both a sake brewery and shochu distillery, Matsui is now recognized the world over for whisky production thanks to its Kurayoshi Distillery. Named for the city in which the distillery is located, the name Kurayoshi originates from the phrase kurashiyoshi and translates to "good living."
Like many great whisky producers, Matsui subsidized the growth of its distillation facilities by mastering the art of blending and maturing spirits before confidently entering the world of distillation with the acquisition of their whisky distillation license in 2015. Matsui's Kurayoshi Distillery now produces Japanese single malt whisky in house and sources malt and grain whiskies from domestic partners in Japan for select blends. The fully equipped distillery boasts two Japanese copper pot stills with adjustable lyne arms for whisky production and three Portuguese alembic pot stills now primarily used for gin and brandy distillation.
Utilizing over a century of brewing, distilling, and blending experience, Matsui continues adding greater variety to the landscape of Japanese whisky while simultaneously maintaining their own house style.