Mas del Serral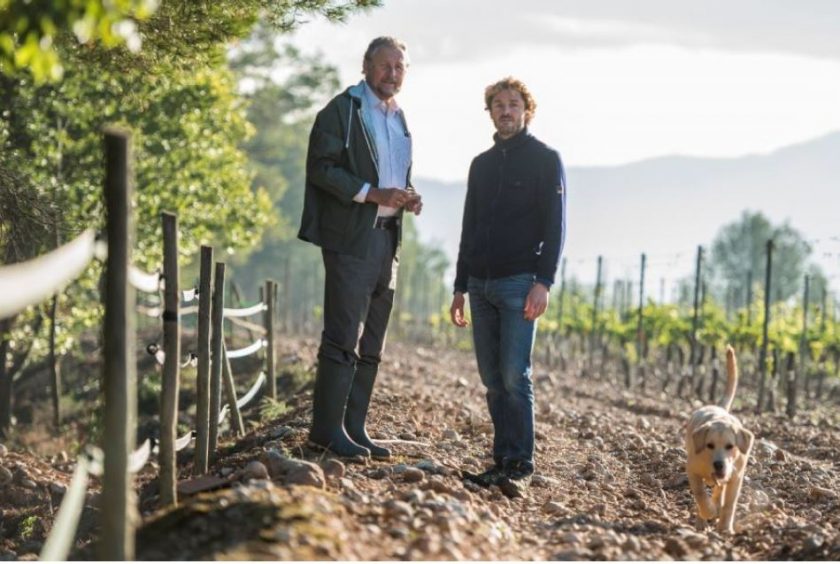 Northwest of Barcelona, in the Anoia Valley countryside, surrounded by the Sierra of Montserrat Mountains, is a distinguished family vineyard dating back five hundred years, where some of the finest, most innovative and most inspiring Spanish wines have been cultivated: the Raventós estate.
Manuel Raventós, 20th generation winemaker in this area, created in 1986 the first estate-bottled and estate-produced sparkling wine in Spain with the first vintage of Raventós i Blanc. An estate where since 1497 the same family has been working– probably one of the longest-documented viticultural family traditions in the world.
Manuel's personal selections of the best wines from each vintage were the beginning of his series of Manuel Raventós Personal Oenotheque 1986, 1998, 1999, 2000… Following his father and his grandfather's dream, Pepe Raventós, the 21st generation, joined Raventós i Blanc with the aim to pursue excellence in every detail of the winery. Pepe's own spirit of innovation and perfectionism inspired him to create a world-class sparkling wine unlike any other- one made distinct by its minerality.
Having worked with world-renowned winemakers Pepe realized in 2005 that a small portion of the family vineyard, Clos del Serral, was ideally suited to create an exceptional sparkling wine. With this special opportunity, Pepe sought to make the most of it, working this plot as a most precious garden. Bringing back together man, earth, and animal, Pepe returned to the origins of vinification with a contemporary vision. The result is Mas del Serral, a premium sparkling wine prepared to claim its place alongside the world's finest champagnes.
In 1872 the Raventós family brought Champagne to Spain. Today, Pepe Raventós is bringing Mas del Serral back to the world.
Farming Practice:
Practicing Biodynamic