Jin Jiji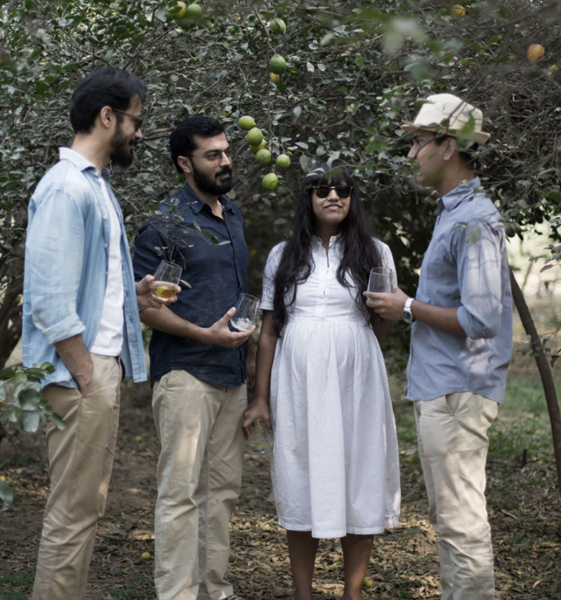 Jin JiJi was founded in 2019 by Ansh Khanna and Master Sommelier, Ken Fredrickson. Inspired by local ingredients and how they could be best expressed through a gin, Jin Jiji strives to capture the unique flavors and magic of a country that is home to the world's greatest and most diverse botanicals. The name Jiji is derived from the Hindi word Jijivisha, a word best used to describe a lust for life, perfectly encapsulating the drive to capture the flavors which influence the meals, medicine, and livelihood of India.
Hand-foraged Himalayan Juniper lays the foundation of Jiji's botanical profile. Jin Jiji's distillers first discovered wild foraged Himalayan Juniper on a trip to Delhi's spice market. Unsure of its properties, they took it to England's Gin Guild where it was confirmed to be Juniper, albeit of a unique nature. This was followed by a trip through the Himalayas to source it at its best.
In addition to their prized juniper, all of Jin Jiji's botanicals are locally sourced. From the cashew nuts, native to Goa, which enhance the gin's texture, to the ginger, cardamom, and clove which typically comprise Indian Masala tea, each of Jin Jiji's botanicals speak to the cultural and culinary traditions of India. Relationships are established with local farms, such as the Jungpana Tea Estate, to ensure sourcing the finest botanicals in the world, including the highest-grade Darjeeling tea.
The local botanicals and neutral base distillate, distilled from 100% wheat from West Bengal, are distilled on traditional copper pot stills in Gao by Nao Spirits. The end result is a line of uniquely Indian gins which serve as an exploration across the diverse landscape of the country.