Hapusa Himalayan Dry Gin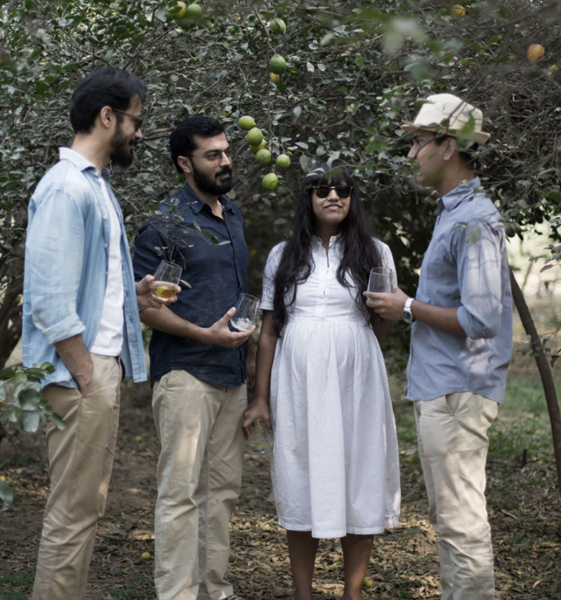 The origins of Hapusa Himalayan Dry Gin trace back to 2015 during a chance meeting between Indian hospitality veterans Anand Virmani and Jay Dhawan. While the world was going through what they call a "gin-aissance," they found themselves frustrated by a lack of quality Indian gin. In the country where the Gin & Tonic was invented, and where every household spice cabinet contains quintessential gin botanicals, they found themselves high and dry, so to speak, and took matters into their own hands.
After acquiring a copper pot still, they began experimenting with every spice, herb, and fruit they could find before settling on the recipe for Hapusa Himalayan Dry Gin. Virmani, Nao Spirits' CEO, co-founder, & distiller, and Dhawan, now Master Distiller, crafted this uniquely Indian gin around botanicals indigenous to India–most notably Himalayan-sourced juniper.
Hapusa, which translates to 'juniper' in Sanskrit, sources its juniper from pine forests near the snow line of the Himalayas. This juniper forms the foundation for this gin and provides the structure around which the rest of the botanicals are purposefully arranged. These botanicals are sourced locally from Himalayan forests, along the banks of the Hooghly River, from the monsoon forests of Tamil Nadu, and spice farms in Goa where Nao Spirits' distillery is located. These botanicals include turmeric, coriander, cardamom, ginger, and gindhoraj, a variety of lime that is one of the oldest in the world. The addition of dried mango and almond lends exceptional texture to an overall palate of bold and bright earthiness.
Hapusa Himalayan Dry Gin is distilled in a copper pot still which imparts a lush mouthfeel and ensures the integrity of its botanicals are uncompromised. The result is an incredibly approachable, premium gin which speaks of its origins with a refreshing voice, adding value to a spirits category in which new products don't easily distinguish themselves.