Jaimee Motley Wines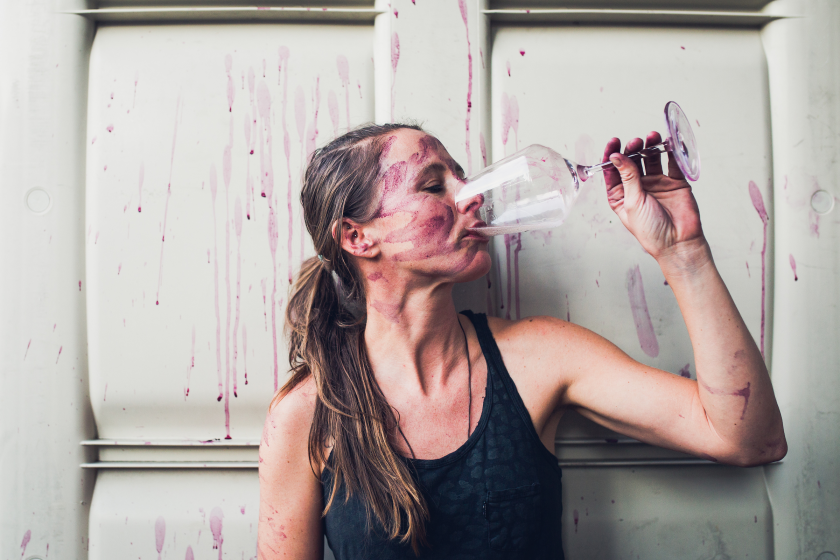 Jaimee's career in wine began on the restaurant floor—most notably at San Francisco's RN74, a wine bar that defined a generation (of wine professionals and wine drinkers alike) and a space in which many of today's prominent voices in wine were first cultivated under Rajat Parr. Her studies continued in harvest-time cellars of both the Northern and Southern Hemispheres, and in 2015, she began working as an assistant winemaker at Pax Wine Cellars.
And it was here in Pax Mahle's winery that her own eponymous endeavor took shape. Host to six small wineries (including our own Pax and RAEN), the Pax cellar in Sebastopol fosters many of the ideals that drive today's most exciting projects: curiosity, intrepidness, rigorous experimentation, and, of course, healthful and responsible winemaking and wine-growing. It is a space that hums with collaboration but rewards independence.
At present, Jaimee works with three varieties: Chenin Blanc, Mondeuse, and Cabernet Sauvignon (an autumn release). Sharing a winemaking space has allowed her to turn her focus toward wine-growing, with the ultimate intention to acquire vineyards of her own.
Most poignantly, Jaimee's work reminds us that California wine is not one thing—and never has been. 
It is thought-provoking and joyful. Each glass poured is a retelling of history: of a variety; a vineyard; and an industry that has navigated Prohibition, the tumult of consumer trends, drawn and redrawn borders, and more than one pandemic. And it is a prism—a projection, at once, of a time and place and a winemaker's hand.
What's more, a given variety (say, Mondeuse or Chenin blanc) has likely confronted a varied and meandering history—its genetic code the constant. Mondeuse, for one, spent the late-19th century hidden beneath a brand name – Crabb's Black Burgundy, named for Hiram Crabb, founder of To-Kalon and steward of the country's largest collection of vinifera – and beneath that, a mislabel as Refosco. For much of the 1980s, Chenin Blanc was the most widely-planted white variety in California—ceding this title to Chardonnay. It simultaneously thrived as a nameless contributor to mass-produced jug wine and as an early varietally-designated offering (in various styles) from the likes of Chappellet, Chalone, Durney, and Sterling.
Jaimee's work has the uncanny ability to encompass the pioneering spirit of California—ever-constant throughout the viticultural history of California, and present still in today's exceptional new entries. From Mendocino to the Sierra Foothills to Santa Maria, her wines sensitively revisit two oft-forgotten varieties of California and provide expressions faithful to the fruit and its origins. The wines are at once classic – nuanced, alluring, resolute – and all her own.