Indri Single Malt Indian Whisky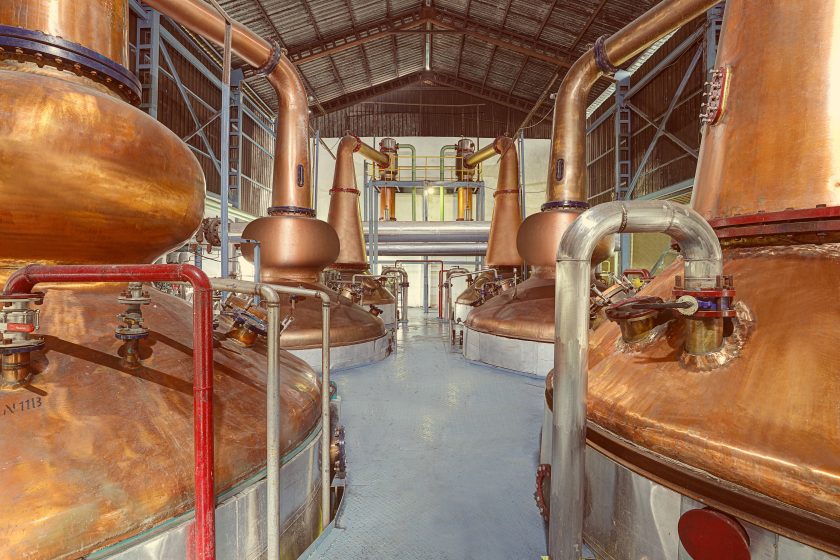 The Indri distillery has been crafting award-winning single malt whisky since 2012. Nestled in the foothills of the Himalayan mountains near the Yamuna basin, the distillery is named for the small city in Haryana, India, where it's located. Indri, or Indriya in Sanskrit, also refers to the five senses—smell, taste, touch, sight, and sound—a fitting and appropriate name for a distillery producing some of the most expressive single malt whisky today.
Piccadily Distilleries, a group of three distilleries in Northern India, produced molasses-based spirits for nearly two decades before establishing the malt-dedicated Indri distillery and has since become India's largest independent producer of malt spirits. The Indri distillery is operated under Master Distiller Graeme Hamilton Bowie, a 38-year Scotch whisky veteran, and Master Blender Surrinder Kumar. Kumar, the most prolific figure in Indian whisky, has been crafting the most prestigious Indian single malt for nearly two decades.
Indri begins with the finest hand-harvested, indigenous, 6-row barley, locally sourced and sustainably grown by family farmers in Bundi, Rajasthan, who have cultivated barley for four generations. The distillery is home to 6 traditional copper pot stills designed and manufactured in India and operates its own on-site cooperage to assemble, toast, char, and repair its barrels. The extreme temperature of the region aids in the rapid aging of barreled spirits, resulting in single malts that show maturity far beyond their age.
The distillery is proud to generate its own power without the use of any fossil fuels, instead relying on the chaff from their barley and rice to produce renewable energy. Farmers re-use and recycle barley seeds every year and leftover material from spirit production is reused for cattle feed. Additionally, no groundwater is extracted, and no chemical fertilizers are used during the farming process.
The Spirit of Five Senses, Indri has taken the whisky world by storm with the debut of its flagship single malt, Trini—the first Indian single malt fully matured in ex-bourbon, French wine, and Pedro Ximénez casks.