Foursquare Rum Distillery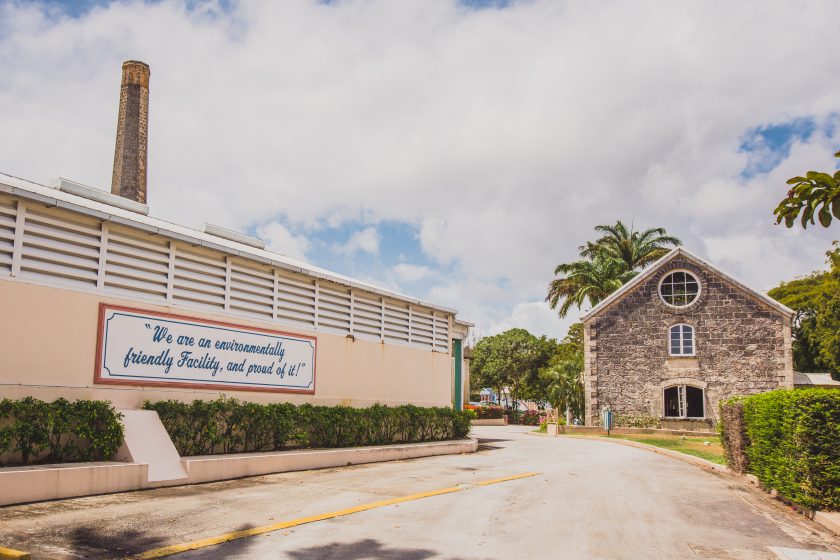 Foursquare Rum Distillery is tucked away in the southern countryside of Saint Philip, Barbados, on 7 acres of a former sugar plantation and has been producing exceptional, authentic Barbados rum for over 25 years. One of the most respected and admired producers of spirits in the world—and the only family-owned distillery on the island—Foursquare Distillery was established in 1996 by Sir David Seale and is currently operated by his son, Master Distiller and Master Blender, Richard Seale.
Though the distillation of sugarcane predates the colonization of Barbados, the island is generally considered the birthplace of what we consider rum today. Certainly one of the oldest, if not the oldest, rum producing countries in the Caribbean, its first sugarcane plantations were established in the 1640s, almost immediately after British colonization. The area formerly referred to as "square pond," prone to flooding due to its low elevation, provided a vital water source for these plantations and become known as Foursquare. Eventually, the largest estate claimed the name Foursquare, and the original Distill House, the oldest building on the property and a government-protected landmark, was built in 1737. This windmill-powered distillery processed molasses and made rum until the 1800s when the loss of the American export market post-American Revolution forced production to cease.
Foursquare instead focused on growing its sugar factory and split off from the estate. When the sugar and molasses factory shuttered in the late 1980s, it remained derelict until the R.L. Seale Co. saw an opportunity to finally make the move from blender and bottler to full-on distiller. As they say, when one door closes, another one opens…
R.L. Seale & Co. was formed in 1926 by Reginald Leon Seale as a merchant blender and bottler of rum in Barbados, but it wasn't until 1996 that Foursquare Rum Distillery began distilling in the former Foursquare sugar factory under fourth-generation Seale, Richard.
Today, Richard Seale, a titan within the rum world and a champion for spirits of integrity, combines traditional Barbados methods of rum production with contemporary technological innovations—from strictly controlled fermentation to vacuum distillation. An outspoken advocate for truth and transparency, he produces rums in accordance with the proposed Barbados Rum G.I. that requires distillation, maturation, and bottling be conducted entirely in Barbados, without additives or adulterating substances.
Foursquare rums are produced using coral stone- and karst limestone-filtered water from local aquifers. Both locally sourced and Guyanese molasses are fermented with distiller's yeast from South Africa for 44–48 hours before distillation. All Foursquare rums are distilled in either a double retort copper pot still or a twin column Coffey vacuum still. These rums undergo the beginning of the blending process before barreling, where they are tropically matured in the distillery's four aging warehouses that contain a combined 45,000 barrels of aging stock.
With consideration for the environment, a waste treatment plant at the distillery treats and purifies liquid waste for irrigation of the sugarcane and other crops grown around the distillery while solid waste is sent to the US to be used as animal feed. Additionally, CO2 is collected throughout production and kegged for use in soft drinks on the island.
In just 25 years, Foursquare Distillery has grown from a repurposed sugar factory to a national heritage site, folk museum, and one of the greatest operating distilleries in the world. Driven by a belief that rum should take its rightful place as the most prestigious of all spirits, Foursquare does it right.