Douloufakis Nikos Winery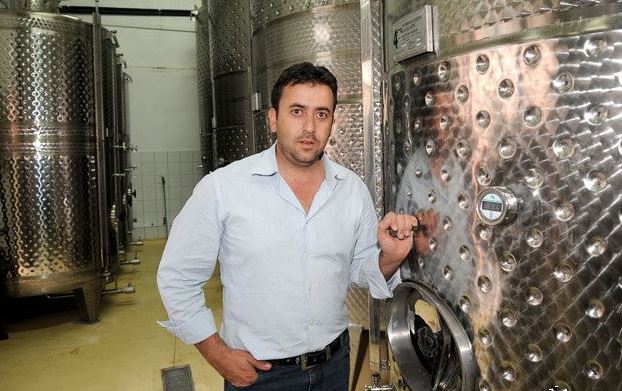 In 1930, Dimitris Douloufakis became one of the first winemakers in Crete to produce wines professionally in his traditional, old winery. A consistent award winner, Dimitris's grandson, Nikolas, who received his oenology degree from the university at Alba, now runs the winery carrying on his grandfather's traditional practices but with more modern equipment and facilities.
This region has a long history in viticulture and also has been established as a Protected Designation of Origin for Liatiko wines. Average altitude is about 300 meters above sea level. In addition to the natural choice of Liatiko, Nikolas grows other Cretan indigenous varieties such as Kotsifali, Vilana, Vidiano, along with other international varieties such as Syrah, Cabernet Sauvignon and Chardonnay. Nikolas also cultivates a host of international varieties (including Barbera and Sangiovese) on an experimental basis, but the focus here is on native varieties.
The privately owned vineyards are certified 100% organic and span over 70 acres of rolling hills in the Dafnes sub-region, a village close to Iraklio in Crete. The organic fever that is sweeping the world leaves Nikolas bemused. He says, "Crete has an advantage in the transition to natural cultivation – we never adopted unnatural methods. The only obstacle I face in getting certification is the certification fee."
Farming Practice:
Practicing Organic
View Producer Site