Corison Winery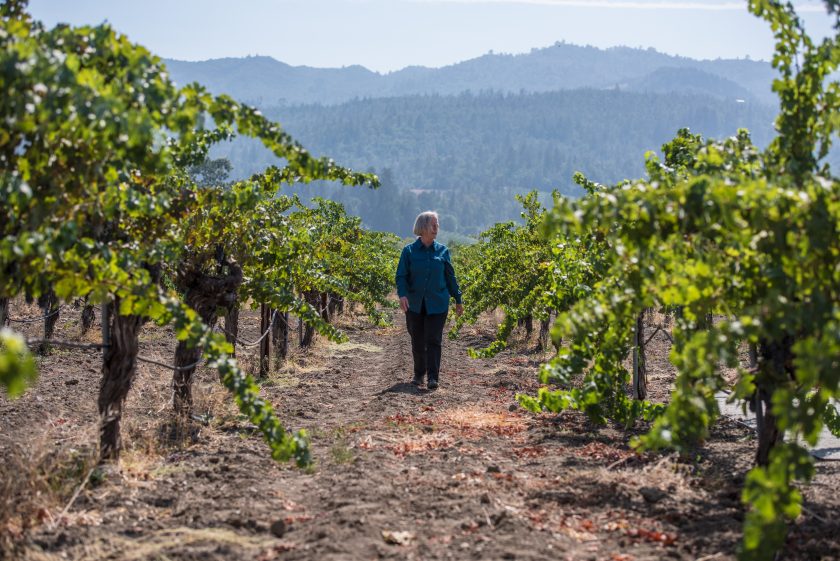 Cathy's winemaking journey began nearly 45 years ago when she took a wine appreciation course at Pomona College on a complete whim. She fell in love with wine for all the usual reasons, but, as a Biology major, was also taken by the fact that wine is the result of a fascinating collaboration among a series of living systems. Two years later she graduated, and two days after that, arrived in the Napa Valley, bent on making wine. A master's degree in Enology at UC Davis followed, and then a harvest internship at Freemark Abbey in 1978. Winemaking positions included Yverdon in 1979-1980 and then Chappellet Vineyard for the 1980's. In 1987, toward the end of her tenure at Chappellet, there was a wine inside her that needed to get out and she began to buy grapes and barrels (instead of cars and houses). Using other wineries' excess capacity while continuing to moonlight at Staglin, York Creek and Long Meadow Ranch, Corison Winery was born.
In 1987, Cathy Corison began to purchase great Cabernet Sauvignon grapes from prime benchland vineyards between Rutherford and St. Helena, intent on making powerful and elegant Cabernet Sauvignon that speaks of place. These well-drained alluvial soils had a long history of producing balanced, age-worthy, world-class wines, reaching back to the late 19th century.
In 1995, with the purchase of Kronos Vineyard, a property that had been a farm for over a century, there was finally an estate vineyard and a place to build a winery. In the spring of 1999 Cathy broke ground to build their stately Victorian-style winery barn, designed by Cathy's husband, William Martin. Their second estate vineyard, Sunbasket, a stone's throw from the winery, was purchased in 2015 after sourcing it for over 25 years.
Farming Practice:
Practicing Organic