Girard-Bonnet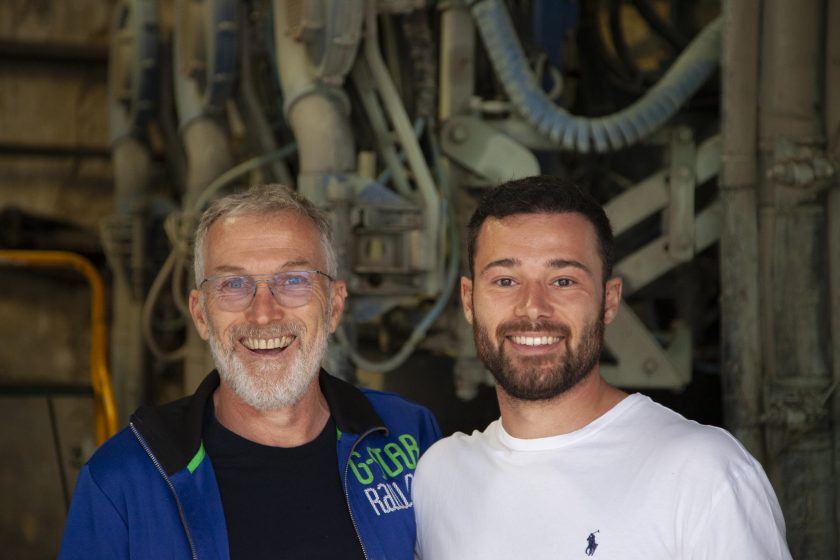 Introducing Girard-Bonnet
Champagne Girard-Bonnet is a new estate, located in the Grand Cru village of Les Mesnil sur-Oger, in the heart of the Côte des Blancs. Owned by Paul Girard, a young and passionate vigneron (born 1995) connecting his father, Philippe Girard's holdings in Les Mesnil, and his mother, Dominique Bonnet's holdings in Oger. The twelve hectares of vineyard land is split almost evenly between these two revered Grand Crus. Paul returned home in 2018, after studying in viticulture and enology in Avize, followed by a double master's degree in Wine Management and Business in Bordeaux and immediately began work on this new project.  
Like many of his generation, Paul is interested in organic viticulture (certified this year) and is Demeter certifying his vineyards this year, having started the process four years ago.  "My father stopped herbicides twenty-two years ago and since I am home, we are working in a different way," Paul said. The first step is the viticulture, bringing the excellent holdings in top terroirs into balance. Exceptional old vineyards are the heart of the domaine; the average age of the vines is fifty years with some plots over one hundred.
Paul has already invested in viticulture and is now renovating a cellar on the property. The cuverie is finished, but the other floors including more storage for bottles and the pressoir are not yet complete.  Once complete, the expansion allow for the production and storage of the twelve hectares he currently farms.
While the buildings undergo renovation, his fruit is being pressed at his friend Laurent Vauversin's estate in Oger. "Pressing is a really important point. In the next few years, I will have two presses installed. With Laurent, I am pressing immediately, the most important point. He is another organic grower and we share a lot of the same philosophies" Paul said.
After pressing, the must goes into barrels for fermentation or stainless steel, depending on the wine. Fermentation is with natural yeasts and happen slowly in the cellar. After fermentation, the wines are raised in either stainless steel or in oak, with reserve wine and a perpetual cuvee held in large concrete tanks. The perpetual is entirely from Les Mesnil (La Côte and Les Chétillons) the first bottling was 2019. This is a new cuvée, to be released in a few years.
During élevage, the wines are kept on the full lees, protecting them from oxidation.  Paul checks and tastes the barrels constantly: "For me, I am not against sulfur, but, when your wine is on lees, you don't need it. This is why I keep the wine in contact with the lees until five days before the bottling. For pressing I use 2g during the press cycle. When you are under 6g they say it is the same as having nothing. I taste every barrel and every tank a lot. If the tank is taking the wrong direction, then I can give some SO2 and I can work with it. Every barrel, every tank is different so, you must work with this precision."
As the wines stay in barrel for a long period without SO2, malolactic happens naturally, but not in every barrel. "For me, I like to wait for bottling, very late. Normally I am bottling in the start of August. It is a good time for me."
For now, the production at this address is small, as Paul invests and grows organically. Currently, he sells a majority of the fruit he farms. In 2021, Paul produced 20,000 bottles and in the beginning of August of this year he produced 30,000 bottles. He estimates it will take him eight years to bring his entire twelve hectares of vineyard area into his method of production. 
Paul's first bottling, Mi-chemin ("Middle Path") from 2018 and 2019 is a non-vintage wine; half Oger and half Les Mesnil, "just like me," Paul says. The first release is extraordinary, matching the plush, florality and ripe fruit of Oger with the saline and rigid structure of Les Mesnil.  In the meantime, Paul is experimenting, producing several non-vintage wines as well as a number of very exciting parcellaire wines from exceptional holdings in Les Mesnil & Oger. We are proud to introduce this rising star, forging his own path in the Côte.
Farming Practice:
Certified Organic