Bodegas Virgen de Lorea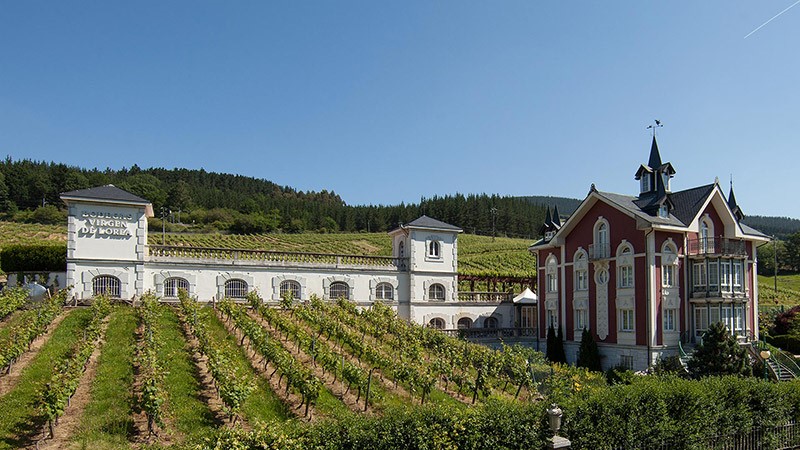 Bodegas Virgen de Lorea is one of the benchmark producers of an underappreciated but equally compelling style of Txakolina from Bizkaiko. Basque Country's Txakolina is largely known in the United States in its form from Getaria: 'Getariako Txakolina'. This is the kind that's lightly spritzy and often delivers a bit of a leafy-green bite due its truly marginal growing situation directly on the rainy Atlantic coast. That's far from the full story, though. A few clicks inland– still squarely in the cool, northern reaches of Green Spain but sheltered enough to reliably ripen its grape crop to a higher degree of fruit and texture—lie a couple different and much less-heralded Txakolina appellations, including Bizkaiko (i.e. 'from the province of Biscay') Txakolina. Compared to their coastal cousins, these wines are grown on clay-limestone instead of primary rock and typically show a half-degree higher alcohol (clocking in at a whopping 12%) and a deeper fruit character, all of which leads to a general stylistic tendency to avoid the spritzy, carbonic, straight-off-the-lees character associated with Txkolina from Getaria.
Wine production at Bodegas Virgen de Lorea dates back centuries, though the modern incarnation of the business and the oldest physical building on the property dates to 1929. Real focus on commercialization dates to the 1980s and 1990s, when the vineyard surface reached its current extent of 15 hectares (château-model, directly surrounding the winery) and the modern wing of the winery was built. Today a few different cuvées are produced but the estate's heart and soul are to be tasted here in the flagship 'Aretxaga' bottling.