Astrales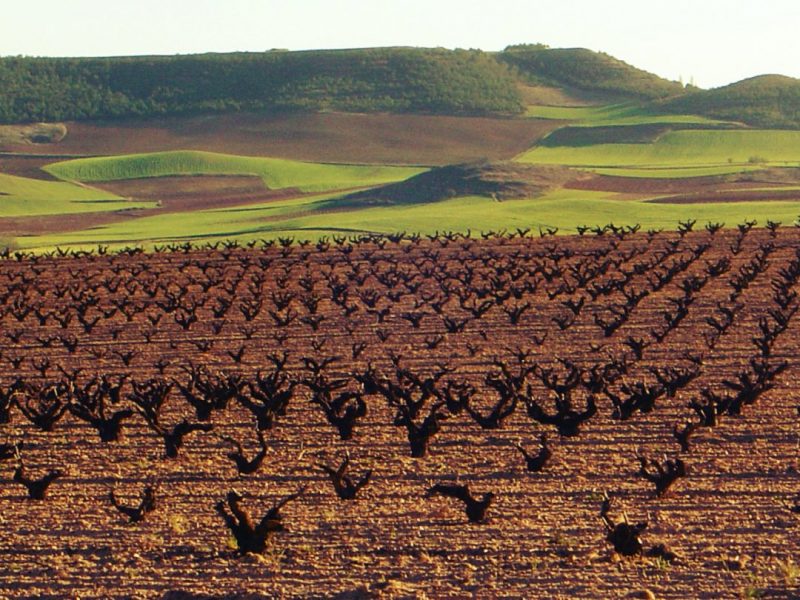 Bodega Los Astrales began work at the end of 2000 by the hands of the Romera de la Cruz family, a family with 3 generations of wine growers. They produced their first vintage in 2001 under the guidance of Technical Director Eduardo Garcia. Pepe Hidalgo has been making the wines since the 2013 harvest.
Astrales started with 15 hectares in and around the tiny village of Anguix (120 inhabitants.) Their holdings were composed of 9 vineyards aged between 20 and 70 year old. In 2003 and 2004 they planted another 14 hectares, increasing their holdings to their current 29 hectares. Vines are grown in vaso form with shorter trunks than in most of Ribera del Duero helping to shield the vines from the strong, local winds. This local wind contributes to the accumulation of polyphenols and sugars. No chemicals are used in the vineyard beyond sulfur and that only if absolutely necessary.
The focus of the winery is to extract all of the character of old vine, head pruned, organically farmed Tinto Fino. The clay soils and cooler than average mesoclimate are key to producing wines with excellent balance, length, aromatic complexity and fresh acidity.