Altos Las Hormigas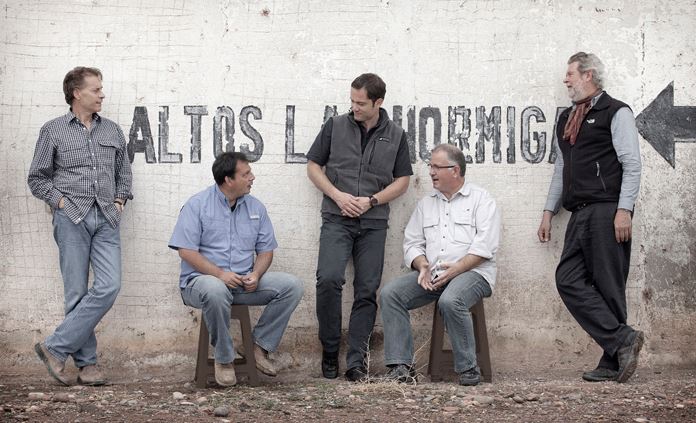 Founded in 1995 by two young Italians, winemaker Alberto Antonini of Antinori and entrepreneur Antonio Morescalchi, Altos Las Hormigas was one of the pioneering producers of Malbec in Mendoza and has strived to innovate ever since. To their team, Malbec is more than just a grape variety, it represents the risk they were willing to take almost three decades ago when the region was better known for Cabernet Sauvignon.
In 2012, Altos Las Hormigas took another significant step in their progression from boutique value winery to the terroir-driven, serious player in the world of Malbec that they are today by following the advice of terroir consultant Pedro Parra, who holds a PhD from L'Institut Agro Montpellier. They decided to stop using new oak or small barriques entirely, instead opting for older, untoasted barrels and concrete tank.
Simultaneously, the winery began to invest in the potential of Mendoza's cooler, high-elevation Uco Valley and launched their Terroir Project, with the shared ambition alongside other top producers to ultimately create an appellation system in Mendoza which would highlight both the Malbec grape's nuances and the geographical diversity of their region.
This thoughtful decision-making, from the organic farming of their new vineyards to their final resting place in barrel, has produced wines that continue to be more expressive and elegant than ever, especially as it relates to their latest release, Jardin de Hormigas, and their sublime Appellation Series, which features the limestone-driven sites of Gualtallary and Altamira.