Ziereisen Talrain Blauer Spätburgunder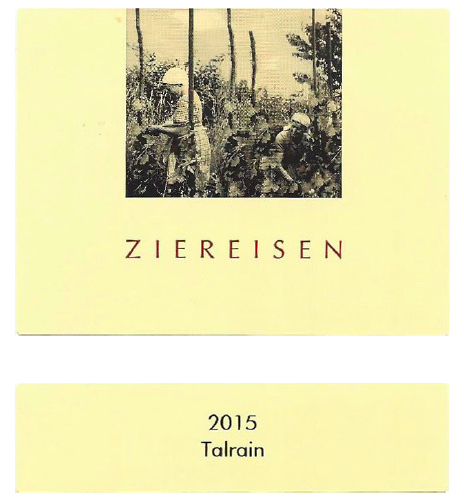 The single non-local vineyard, Hanspeter is super stoked by the site, which is a half-hour away on the lower hills of the Black Forest, on limestone layered with iron-rich clay, in a strikingly high elevation of almost 2,000 feet.
This was also the first of what would be several instances where I had to insist to Hanspeter that 2016 (or at least his 2016s ) was a superb vintage. Like everyone else, he received them as "light" after the lushness and power of '15, but that lightness is agreeable, it gives the wines outline and contour, and it reveals hidden depths with air. This freshly bottled wine had all of 12% alc, and is simply beautiful, grasses and flowers and filigree, and the mid-palate swells into lovely richness and length. Here is a superb PN that no Burgundy could possibly approximate!
Info
Farming Practice:
Sustainable
Sizes Available
| | | |
| --- | --- | --- |
| Full Bottle | DE-ZIE-03-19 | 12/750ml |
Press & Reviews
Wine Advocate
"Ziereisen's Blauer Spätburgunder a.k.a. Pinot Noir 2019 Talrain offers a pure, fresh, elegant, intense and slightly flinty-scented bouquet of dark sour cherries, black berries, iron and dark meat, then some fine herbal notes later on. Medium-bodied and fresh yet intense and grippy on the youthful palate, this is rather lean and fresh but fleshy and silky-textured Pinot reveals a serious structure built by fine tannins, ripe acidity and stimulating saline finesse that gives a clear, crisp and nicely bitter finish. Not as generous as the 2018 or as impressive as the 2017, the 2019 shows more of the purity, elegance and freshness of the 2016. I tasted the wine again after 11 days, from the same bottle, and it had even improved. 13% stated alcohol. Natural cork. Tasted from L 24 21 in June 2022."
REVIEWS FROM PAST VINTAGES