Ziereisen Schulen Blauer Spätburgunder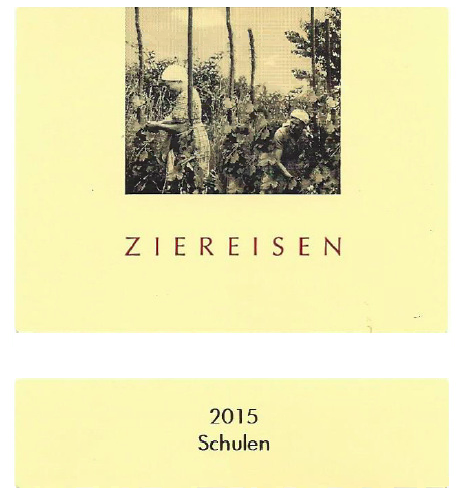 Also just bottled, this smells amazing, tres Corton; the palate is more tannic and gravelly; it also leans in a "pine-needle" direction and yields to a smoky, stony detailed finish. The site is limestone layered with alluvial stones from the old Rhine, and this is the first wine to see any new wood.
Info
Farming Practice:
Sustainable
Sizes Available
| | | |
| --- | --- | --- |
| Full Bottle | DE-ZIE-04-19 | 12/750ml |
Press & Reviews
Wine Advocate
"From Jurassic chalk soils and aged in (10% new) barrels for 20 months, the Blauer Spätburgunder (a.k.a. Pinot Noir) 2019 Schulen opens with an intense and generous yet, after a longer while of aeration, rather pure, refined and elegant nose of ripe and spicy dark fruits intermingled with discreet but noble toasty notes such as coffee and cacao beans, later on rather crushed limestone tones. Lush and round but dry and fresh on the palate, this is a light to medium-bodied, straight and grippy Pinot Noir with fine tannins and refreshing phenolic acidity. The 2019 Schulen develops a fine, tart and youthful finish. This is an everyday Pinot with a characterful and fruity finish. 13% stated alcohol. Natural cork. Tasted form L 2121 in June 2022."
REVIEWS FROM PAST VINTAGES