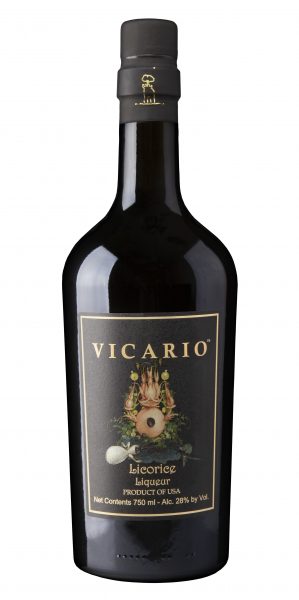 Licorice Liqueur produced in Greer, South Carolina
The licorice plant (Glycyrrhiza glabra) finds its optimal geological conditions and climate in Calabria, Italy, in well-drained soil with full sun. Vicario sources only the finest Italian licorice root for this deliciously balanced liqueur.
The taste of true licorice is far removed from commercial impostors, as natural licorice has an earthy and sweet flavor with lingering acidity
This inky liqueur will add instant depth and complexity to cocktails, but is also delicious served neat
28% ABV
Info
Spirit Sub Type:
Botanical/Floral/Herbal/Root/Spiced
Sizes Available
| | | |
| --- | --- | --- |
| Full Bottle | US-XVL-06-NV | 6/750ml |
Tasting Notes
Licorice, a legume with sweet roots, makes for a complex and delightful liqueur, synonymous with well-being and pleasure. Vicario sources only the finest licorice root for their deliciously balanced liqueur—the licorice plant (Glycyrrhiza glabra) finds its optimal geological and weather conditions in the well-drained soil and full sun of Calabria, Italy. The taste of true licorice is far removed from commercial impostors, as natural licorice has an earthy and sweet flavor, with lingering acidity. This inky liqueur will add instant depth and complexity to cocktails, but also is delicious on its own. 28% ABV.