Marc Hébrart 'Mes Favorites' Vieilles Vignes Brut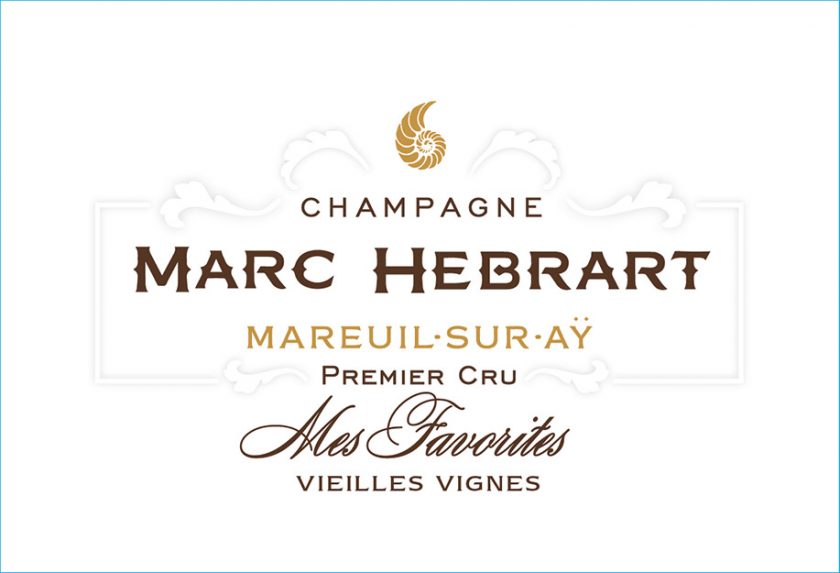 The facts first—It is 75% PN from Mareuil, 25% Chard also from Mareuil. Old vines, massale selection. Deg 4/2018. 60% 2014,
20% 2013, 20% 2012.
It's from his favorite parcels in Mareuil, and is intended as a tribute to its terroir.
It has a truly noble PN fragrance, leading to an utter masterpiece of weightless concentration, as huge and yet as penetrable
as a cumulous cloud. Mareuil is clearly great but it's also somewhat inscrutable; it has some of the malt of Aÿ, some mirabelle
confiture, an almost gingery spice and top notes of chalk. This wine has great, gossamer opulence.
cépage 75% Pinot Noir, 25% Chardonnay
assemblage 50% 2015, 30% 2014, 20% 2013
village/vyd Mareuil-Sur-Aÿ 1er Cru; All old vine
sélection massale from Faubourg d'Enfer, Pruche,
Cotes, Haute de Varille, Croix Blanches-Maladrie,
Beauregard, Ramonette, Buisson Saint Loup,
Sente de Demoiselles
malo Yes
élevage Stainless Steel
sur latte 48 Months
dégorgement September 2020 (6.5M)
Info
Appellation:
Vallee de la Marne
Variety:
Blend- Champagne
Sizes Available
| | | |
| --- | --- | --- |
| Full Bottle | FR-KMH-31-NV | 12/750ml |