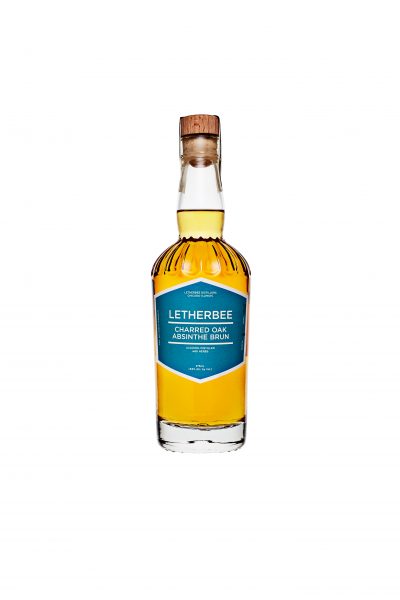 Chicago bartender Brenton Engel first began making moonshine in his basement back in 2007—before, in fact, he even began bartending. His "Illinois Joy" began making the rounds among the city's chefs and bartenders and soon developed a cult following. Learning to combine flavors behind the bar—particularly the herbs and spices which lend depth to gin—Brenton set up shop as an artisanal distiller, and the newly minted Letherbee label released its flagship gin in the spring of 2012, quickly growing with the addition of other herbaceous and aromatic spirits.
Letherbee's approach to distilling is guided by a clear set of values. With passion for the therapeutic nature of herbal spirits and a commitment to rejecting any outside commercial influence in favor of creative vision, Letherbee has become recognized across the country for their integrity in both production and philosophy.
Info
Spirit Sub Type:
Herbal / Floral / Spiced
Sizes Available
| | | |
| --- | --- | --- |
| Full Bottle | US-XLB-12-NV | 12/375ml |
Tasting Notes
Building its flavor from anise seed and fennel rather than star anise, Letherbee's absinthe leans soft and round—a character further enhanced by 6 months spent in new, 53-gallon, charred American oak barrels before bottling. A uniquely mellow example of this often-misunderstood spirit category, a nose of spun sugar and black licorice precedes a palate of fennel, cinnamon, mint, and a hint of tobacco. Don't be deceived, however—a traditional ABV of 63% still packs a punch. Enjoy this absinthe on the rocks or paired in cocktails with whiskey.