Walter Glatzer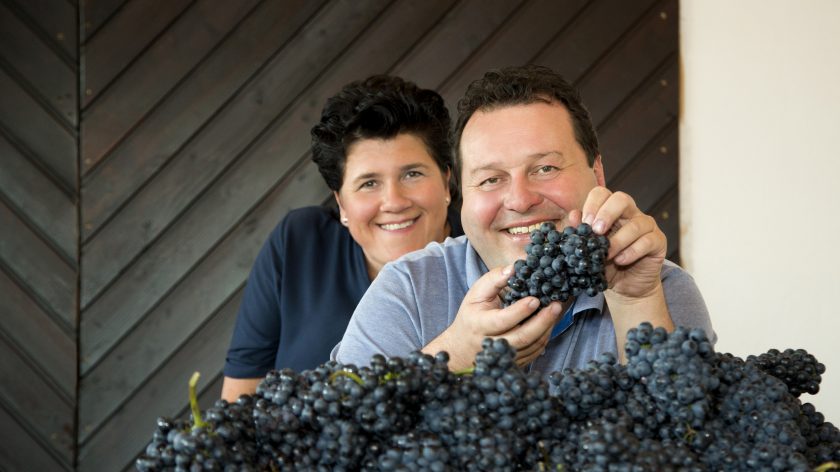 Walter Glatzer (54ha)
Göttlesbrunn / Carnuntum / Austria
Walter Glatzer organically farms over 50 hectares in the ancient region of Carnuntum, the largest border community of the Roman Empire where Celtics, Romans, and later monastic settlements tended vines for over 2000 years. Carnuntum has a unique combination of exposition, soil, and microclimate that provides perfect conditions for viticulture. Vines in Carnuntum benefit from the contrast created by the warm Pannonian plain to the northeast, the cooling currents of the Danube, and wind protection from the Maria Ellend forest, to the north. This climate creates wide diurnal temperature swings, giving the wines a freshness and brightness that makes them a pleasure to drink.
The gently rolling hills of stony, dense loam and gravel soils are perfect for red grape varieties, while the sand on the alluvial plain stretching to the Danube are ideal soils grüner veltliner and other white varieties. Glatzer plants his vineyards to about 5000 vines per hectare to help reduce vine stress and believes in high canopy training which focuses more energy, and consequently more ripeness in the fruit.
Red wines, especially Zweigelt and blaufränkisch, play the leading roles at Weingut Glatzer. After maceration and fermentation in stainless steel, gentle pump-overs, and a gentle pressing, Walter ages the entry level wines in large 2000 liter casks and the reserve wines, including Dornenvogel Zweigelt, in barrique for 12 months. White wines are fermented at low temperatures in temperature-controlled stainless steel tanks to retain as much freshness, fruit and varietal character as possible. A certain amount of lees-contact gives additional depth and complexity to all wines.
Vineyard Area: 54 hectares
Annual Production: 20,000 cases
Top Sites: Rosenberg, Haidacker, Rote Erde
Soil Types: sandy loam, gravel with clay & sand
Grape Varieties: 30% Zweigelt, 15% St. Laurent, 15% Grüner Veltliner, 10% Blaufränkish, 10% Merlot, 10% Weissburgunder, 5% Pinot Noir, 5% other varieties
Farming Practice:
Certified Organic