Setzer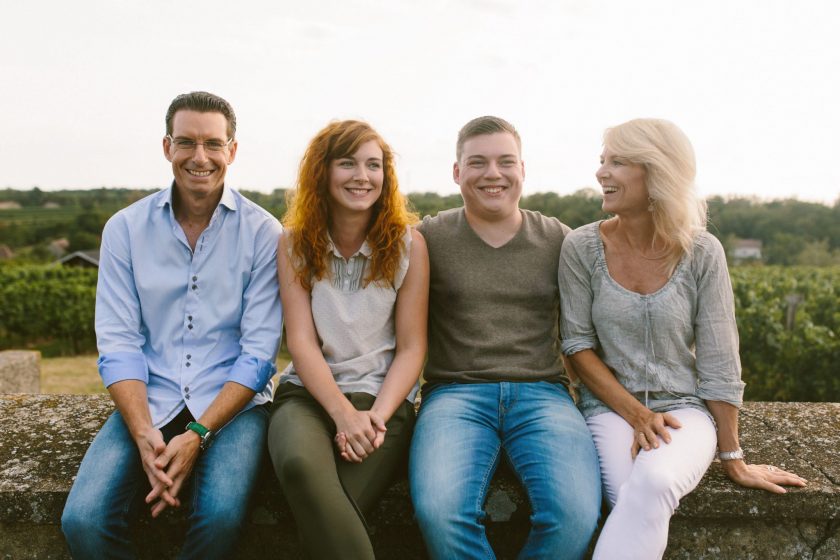 Setzer (30ha)
Hohenwarth / Weinviertel / Austria
The Setzer winery was founded in 1705 and remains one of the oldest continuously run estates in this part of the Weinviertel. In the beginning, the family-focused on crop and livestock farming and devoted only a small portion to vineyards. Over the centuries vine growing and winemaking became the focus and in 2001 the Setzer's leased out their farmland and the estate was devoted entirely to wine.  Today the estate is run by Hans Setzer and his wife Ulli, alongside their two children Marie-Theres and Eugen.
Setzer is located in Hohenwarth, ("high observation point") a town whose winemaking history dates back to 1360. The hilly vineyards in Hohenwarth were part of an ancient seabed, pushed upward by tectonic movement. These vineyards benefit from a higher than average altitude, 400 meters above sea level, significantly higher than vineyards in the neighboring regions of Kamptal and Wagram, only 15 kilometers away. On this raised seabed, vines are planted in light, sandy soils, high in chalky limestone, with a gravel rich subsoil.
The Setzer's have implemented sustainable, integrated vineyard practices, eschewing the use of chemical fertilizers and herbicides and they pride themselves on the practice of dry farming. Rootstalks at Setzer are imported from France and the vines are massal selections from the estate's own 30-year-old-vines.
Typical vine density for the region is approximately 3,000 vines per hectare, however, Setzer plants his vines at a density of 8,000 vines per hectare, placing stress on each individual vine, extending the roots and thus the vine life potential to 60 years or more in the area's sandy soils. All the fruit grown for their wines come from within a two kilometer radius of the winery. Fermentation is in stainless steel, and always spontaneous, with ambient yeast. The wines produced are among some of the finest examples in the Weinviertel.
Vineyard area: 30 hectares
Top sites:

Kirchengarten: Sandstone
Kronberg: Chalky, Sand
Kreimelberg: The oldest vines of the estate, 50+ years, ancient Daube gravel

Soil types: loess over alluvial gravel and limestone
Grape varieties: Grüner Veltliner, Roter Veltliner, Riesling, Muskateller, Weissburgunder, Chardonnay, Zweigelt, Merlot, Pinot Noir, Blauer Portugieser
Farming Practice:
Sustainable