Tepache Sazon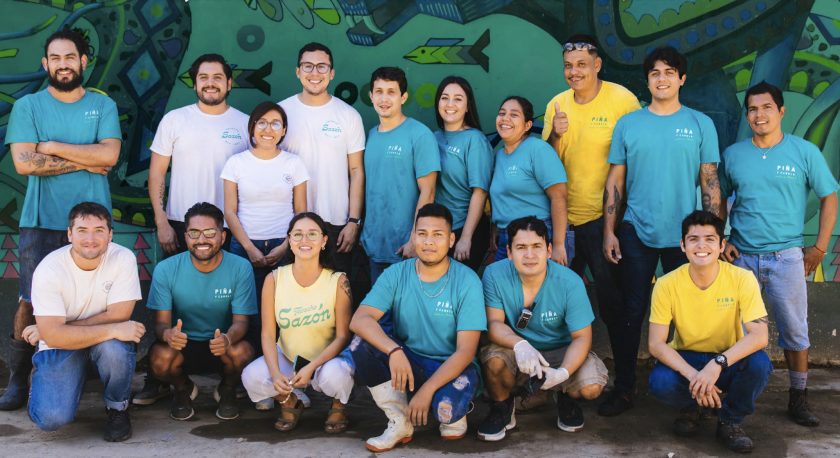 In the western Mexican state of Nayarit, surrounded by tropical fruit plantations in the Pacific coastal town of San Pancho, Tepache Sazón is produced, capturing the intoxicating tropical flavors of the region using locally sourced fruit, spices, and piloncillo to craft the traditional Mexican beverage tepache. Sazón refers to the "special touch" that makes something extraordinary, and while there isn't a direct English translation that encapsulates sazón, it can be tasted in every bottle of Tepache Sazón.
Tepache—an effervescent, fermented Mexican beverage with indigenous origins made from a variety of fruits (most commonly pineapple)—varies from region to region, household to household, and is dependent on the seasonality of fruits and botanicals available to each community, but all recipes start with fresh fruit, botanical herbs or spices, and piloncillo. By locally sourcing ingredients from Nayarit and the western state of Veracruz and utilizing slow, controlled fermentation and Charmat-style pressure tanks (utilizing a sparkling wine-making method of carbonation), Tepache Sazón captures and bottles the intoxicating tropical flavors of the region.
High-quality, fully mature fruits are the most important ingredient in Tepache Sazón. For their flagship expression, hand-harvested honey pineapples (piña miel) prized for their balanced sweetness and acidity, are sourced just sourced 30km away from the tepacheria through a collaboration with brothers Guillermo and Flavian Topete, whose family has established itself as a top multi-generational pineapple cultivator in the region.
As is tradition, Tepache Sazón incorporates a raw form of pure cane sugar called piloncillo during the fermentation process. Sometimes referred to as Mexican brown sugar, pilconillo is made by crushing fresh sugarcane, boiling the juice until it thickens into a syrup, and placing it in a wooden mold to dry and harden. The sugarcane mill (trapiche) processes the piloncillo used for Tepache Sazón the day the sugarcane is harvested.
Additionally, Tepache Sazón has partnered with EntreAmigos—a San Pancho-based organization that strives to increase educational opportunities for children and families—providing annual donations and working with US importer Back Bar Project to renovate their community center.
Tepache Sazón is thrilled to share this traditional beverage and, in turn, a piece of Mexican culture with the world!