Stray Dog Gin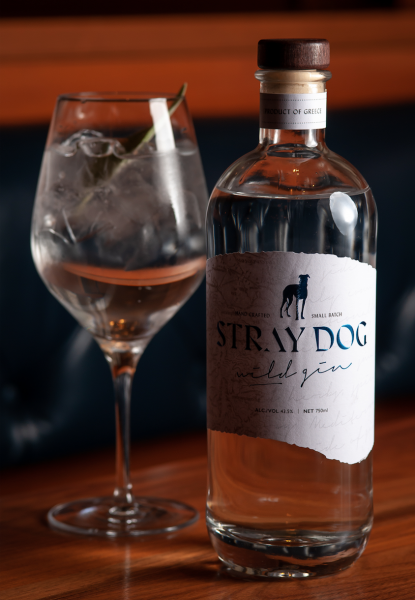 Since its inception in 2020, Stray Dog Gin has celebrated the longstanding history of Greek distilling and foraging through exceptionally well-made spirits. Inspired by an off-road trek through the mountains of northern Greece, Stray Dog's founder, Johnny Livanos, has been driven by a passion to showcase Greek spirits and culture to craft his award-winning gin. Its terroir-driven production calls for wild foraged ingredients whenever possible, spring water from the mountains near the distillery, and juniper berries from local farmers.
Starting with a locally column-distilled neutral spirit made from sugar beet molasses, Stray Dog Gin derives its herbaceous, citrusy backbone from a 24-hour juniper maceration which is then directly distilled using 200-liter copper pot stills. The remaining nine botanicals are incorporated using basket infusion during this distillation and provide Stray Dog's unmistakably Mediterranean flavors. From bay leaf to mastiha, Stray Dog Wild Gin showcases Greek flavors in a new and modern way.
As a passionate supporter of animal welfare, a portion of Stray Dog's proceeds are given to a local Greek charity called Save a Greek Stray that provides food, veterinary care, and homes for stray animals.