RJ Vinedos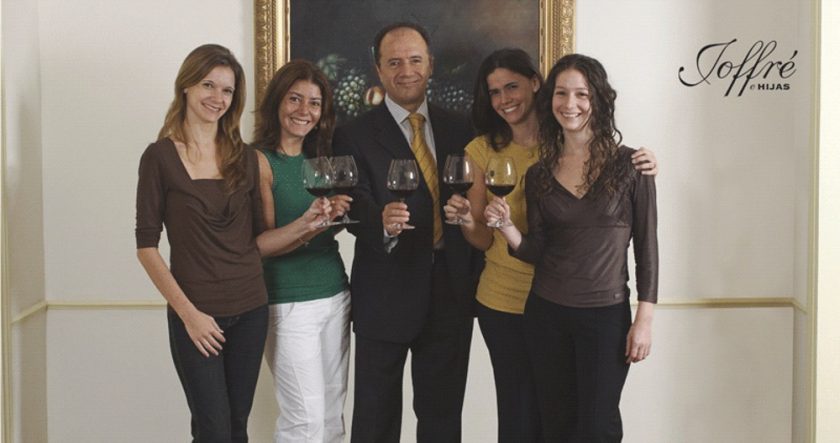 "RJ Viñedos" was founded in 1998 by Raúl Jofré. The driving forces behind his creation were his life's two biggest passions: wine, which he learned to love at a young age being the grandson of a grape grower and the legacy of a 19th century wine-producing French family, and his daughters, looking to create a different way of life for him and his "four stars", as he so frequently called them.
The story begins in the 19th century with Raul´s great grandparents who dedicated themselves to viticulture in the South of France. In 1918, his grandfather immigrated to Argentina. As the first male grandchild Raul quickly developed a sincere interest in the grapevine and the production of wine. Years later, Raul had a very successful international business career and in 1996 decided to reconnect with his family´s roots. In 1998 he founded Bodega RJ Viñedos, with the simple hope of creating a family winery that produced high quality wines to share with his daughters, the other great passion of his life.
Since then, "Bodega RJ Viñedos" developed and grew into a family winery that produces high quality wines with a distinctive style and strong personality.
The most emblematic brands produced by the winery are "Joffré e Hijas (Joffré and Daughters)" and "Pasión 4 (Passion 4)", and they are intimately related to the inspiration, history, and reason behind the project. They effectively convey the family´s commitment to the consumer, intending to demonstrate the winery´s promise and passion for providing wines that are produced with absolute dedication and artisanal care. After various years of small vinifications, in 2005 RJ Viñedos began to export wine as well as sell their product domestically. Currently the winery exports to 15 different countries on the international market.
Farming Practice:
Sustainable