Pascal Cotat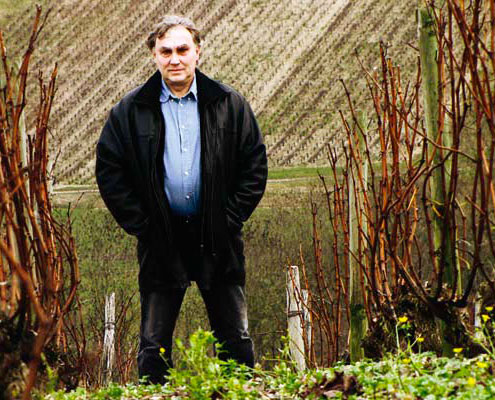 ***** Five Star, Outstanding Sancerre Producer, Robert Parker, Wine Buyer's Guide, 5th edition
"Cotat produces old-style Sancerre, quite different from the norm found today… rich, full flavored, thick, and sometimes not bone dry. They are some of the finest Sauvignon Blancs I have ever put to my lips."
From 1947 until the early 1990s, the Cotat family made one cuvee of each wine, whether under the Francis Cotat label or the Paul Cotat label. Same wine, two labels. The French government then interceded, deciding it illegal for two "independent growers" to combine their production
to make single cuvees of a wine in a shared cellar. Brothers Francis and Paul decided to retire and turn their vineyards over to their sons, Pascal (son of Francis) and Francois (son of Paul). Pascal and Francois separated their production in order to avoid the same problems their fathers had experienced. Francois continues to operate in the family cellar while Pascal has recently built new cellars.
These two wines are more alike than not, however Pascal's vines are slightly older than those of Francois and he harvests a few days later than does Francois. While Pascal's grapes are subsequently a bit more ripe, the wines come across as drier and perhaps a bit more minerally than
Francois' wines.
Farming Practice:
Practicing Organic