Mollydooker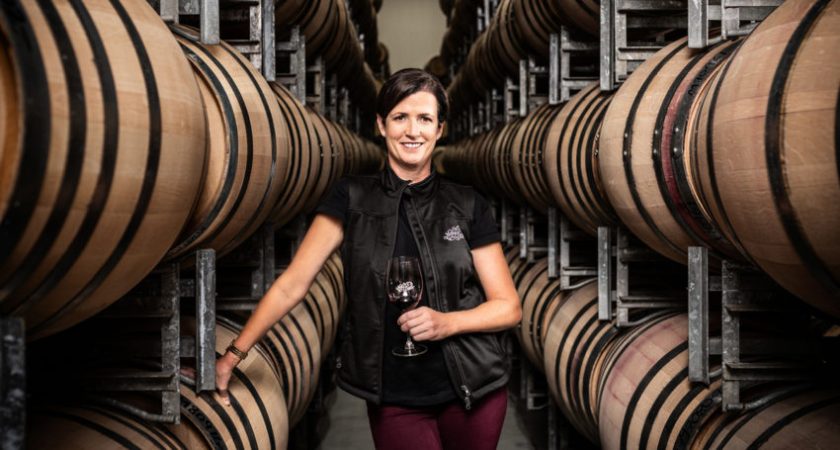 In 2006, after years of working for others, Sparky & Sarah Marquis took their tale of love, hard work and determination and started their own brand, Mollydooker. The term itself being Aussie slang for a "left hander', was a befitting name as they were both Mollydookers.
The plan was to create a range of wines that were housed by beautiful packaging and design, with dashes of colour and images that would tell a story.
In June 2006, Robert Parker reviewed their very first vintage for Mollydooker. He rated The Boxer as the 'Best Value Red Wine in the World', Two Left Feet as the second, and Maitre D' as the fourth. Their Violinist was also chosen as the 'Best Value White Wine in the World'. The wines sold out in nineteen days and all the debts were paid off. In August 2006, when the Carnival of Love (WA:99) and Enchanted Path (WA:96) were released, they sold out in five days, and Mollydooker was back to paying bills early.
Since then Mollydooker has been a story of phenomenal and consistent success! The following year, their Velvet Glove Shiraz became their fifth wine to be awarded 99 points by The Wine Advocate and the Carnival of Love has now been listed in Wine Spectator's 'Top Ten wines in the World' three times!
It was time for Sarah & Sparky to purchase their own winery, so in 2007 they bought the current property that sits on the magical Seaview Ridge in McLaren Vale, home to some of the most iconic Australian McLaren Vale wines.
The team spent the first three years upgrading the winery and vineyards; pulling out unwanted grape varieties and replanting with Shiraz. They installed a watering system, implemented the Vineyard Watering ProgrammeTM and relocated their city office. Mollydooker now has 45 permanent staff who are the heartbeat of the company, with another 20 staff members during vintage.
At Mollydooker, their incredibly talented team are passionate about their motto 'We make wines that make people go WOW, through attention to detail and commitment to excellence!' and never take shortcuts or compromise on quality.
They guarantee the quality of their wine by rating it on its Marquis Fruit Weight™ (the measure of how far back on your tongue the velvety sensation of fruit goes). If parcels don't qualify at the required Fruit Weight, the wines aren't produced. For example, in the 2008 vintage they only bottled their Lefty wines and in 2015, they only bottled their Lefty and Family wines. This is a true testament to their commitment to quality.
From humble beginnings with a desire to help others when they could, they have never forgotten how they were helped when they were in need. With this is mind, they developed the concept of 'Sip it Forward', where a portion of the proceeds from the sale of Mollydooker wines goes back to support the local community, and around the world for those in need.