Massaya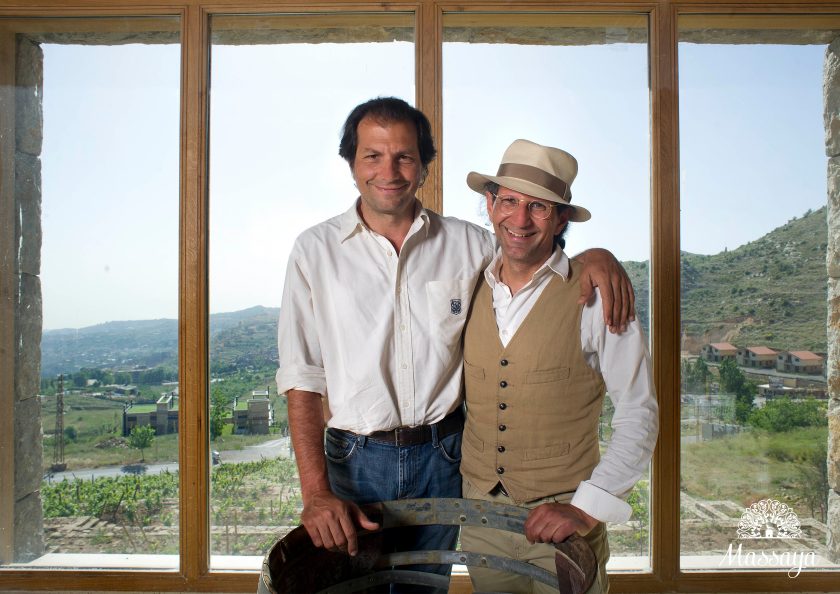 Located along the Mediterranean sea, Lebanon has been producing wine for 7,000 years and was an integral part of trade conducted by the Phoenicians. In fact, a testament to the vibrant wine trade was the construction of a temple dedicated to Bacchus in Baalbek, in the Beqaa Valley and is one of the largest temples built in the Roman Empire. Throughout the middle ages, Lebanese wines were hallowed in Europe due to the wines being traded by the Venetians. Fast forwarding to the 19th century, Lebanon's wine industry flourished with international varietals being planted and winemaking influenced by the French, until the country descended into a 15-year civil war in 1975 and wine production diminished, except for a few wineries such Chateau Musar who carried on wine production. Key figures like Gaston Hochar ultimately inspired a new generation of arak producers to take on still wine production and to revive the dream in putting Lebanon on the map for world class wines.
Massaya's story is intertwined with modern Lebanese history. Their story begins with the Ghosn family abandoning their property in the Tanaïl, Beqaa Valley at the outbreak of civil war, however the Ghosn brothers, Sami and Ramzi, ultimately returned in the early 1990s to establish Massaya as an arak producer first and later as a winery. After a chance encounter with a cork salesman while beginning to bottle arak, they were connected with Dominique Hebrard of Château Cheval Blanc in Bordeaux and subsequently the Brunier family of Le Vieux Télégraphe in Châteauneuf-du-Pape, who were both interested in the opportunity to engage with the terroir of Lebanon. While these partnerships have been essential to their growth, Massaya's wines are distinctly Lebanese and the winery is not only recognized as one of the country's most iconic producers, but widely respected as producing some of the best wines in the Mediterranean. Priding themselves on being "the essence of modern-day Lebanon", the Ghosn brothers' wines are respectful of tradition and seriously age-worthy.
Sami and Ramzi own vineyards and wineries in two distinct regions – Beqaa Valley (home of Chateau Musar) where they grow their red grapes and Mount Lebanon in the Faqra Valley where they grow their white varieties, including Obeidi, for still wine and arak production.
Farming Practice:
Sustainable