Jerome Choblet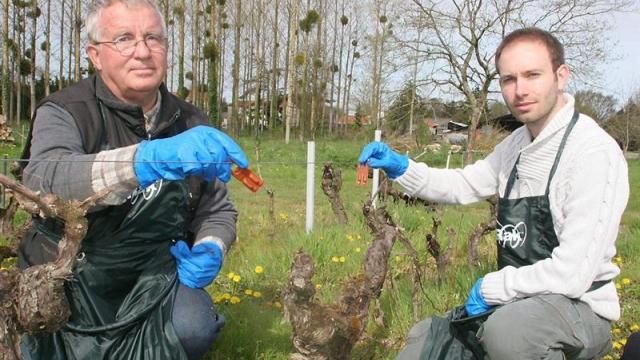 There are certain wine regions that are wholly unique, with soils, microclimates, and varietal expressions that could exist nowhere else in the world. The region of Muscadet, near the mouth of the Loire, is just such a place. Here, the Melon de Bourgogne grape — seen virtually nowhere else — produces wines of penetrating minerality and acidity, with fresh, clean, citrusy flavors that emphatically evoke the sea.
Luc and Jerome Choblet are the third generation to make wine at their family estate, in the Cotes de Grandlieu sub-appellation of Muscadet (near Lake Grandlieu). The Muscadet we offer, "Clos de la Senaigerie," is from vines grown within a walled site within the sub-appellation, and it is a racy, refreshing Muscadet of mouthwatering brightness and wonderful fruit purity.
As with most top-quality Muscadet, the "Clos de la Senaigerie" is aged on its yeasts, adding extra dimensions of flavor and texture. It's difficult to find a white wine at this price that is so refreshing and charming, and speaks so clearly of its place of origin.
Farming Practice:
Sustainable