Kamet Single Malt Whisky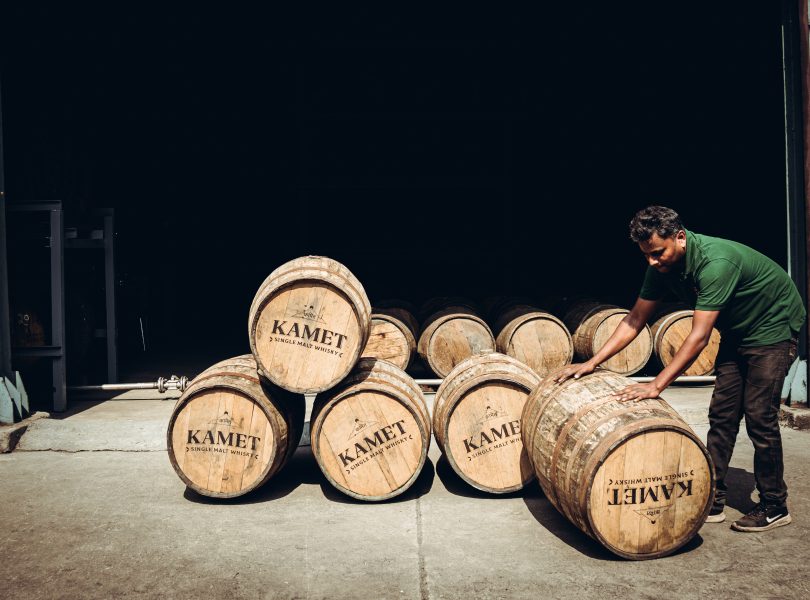 Kamet is a joint venture between Peak Spirits (Mumbai-based Ansh Khanna and Chicago-based sommelier Ken Frederickson) and Surrinder Kumar, former Master Blender for Amrut Distilleries. Kumar cultivated the single malt program at Amrut, showcasing India's ability to produce quality single malts of great complexity.
Kamet is distilled at Picadilly Distillery in Karnal, Haryana, on pot stills that were installed in 2012. Quite notably, Picadilly also employs its own onsite cooperage that handles all charring, assembling, and leak repair of the unique combination of ex-bourbon, ex-wine and ex-sherry casks used for Kamet's flagship single malt.
The 6-Row Barley from which this whisky is distilled is harvested from the foothills surrounding Mt. Kamet, the third highest peak in the Himalayas. The brand takes its name from these fertile plains, represented by the sacred parrot on the Kamet label.