Ilha do Pico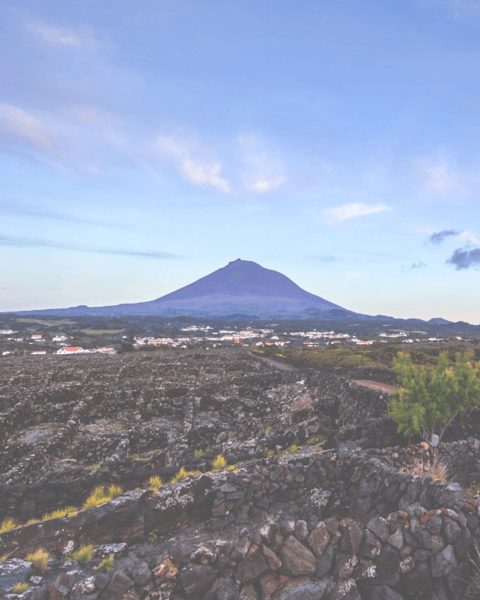 We are excited to announce the newest addition to our Azores lineup, Ilha do Pico! Situated on the volcanic island of Pico, this cooperative is the largest and oldest winery in the Azores. This isn't any run-of-the-mill cooperative either, but a high-level artisan winery using grapes from the local growers (like another volcanic-island cooperative you may have heard of). In fact, the wines have long had an international reputation – it's reported that in 1917, bottles of Verdelho do Pico were found in the cellar of Czar Nicolas II!
The vines are grown on small volcanic black rocks (biscoitos) and surrounded by stone walls called currais. The rocks heat up in the sun, helping the grapes ripen, while the walls protect the vineyards from the elements. The Azores, an island chain in the middle of the Atlantic, has what you might call an "extreme maritime climate." And of course, Mount Pico is always visible in the background. This dormant volcano (last eruption 1970) is Portugal's highest point.
Ilha do Pico boasts some of the most unique vineyards seen anywhere, and has been designated a UNESCO World Heritage region. Of course we wouldn't be representing this producer just based on pretty scenery – rest assured the wines are just as beautiful as the place where they are made.