Ecker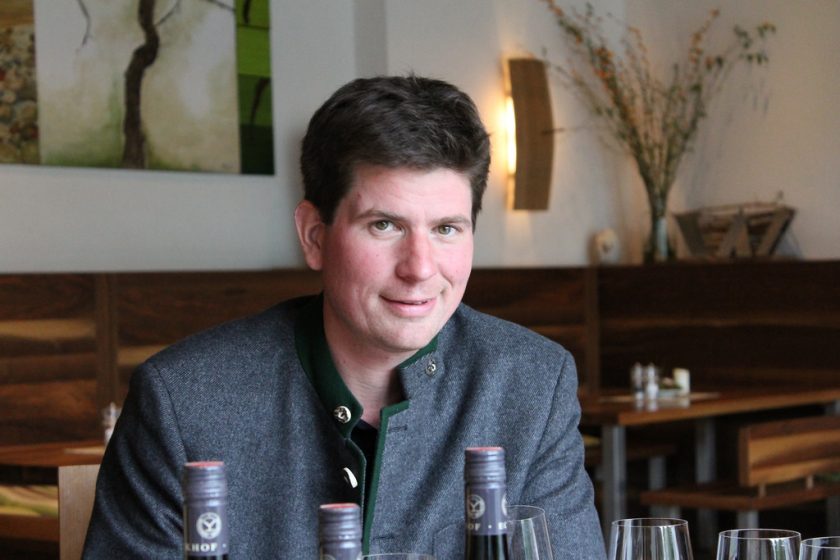 Ecker (20ha)
Kirschberg-Mitterstockstall / Wagram / Austria
Bernhard Ecker farms 20 hectares in the serene Wagram, which separates Vienna from the Kamptal and Kremstal. This region has incredibly deep, and mineral rich loess soils, deposited by a receding primordial ocean, millions of years ago. The name Wagram comes from "Wogenrain" meaning "shore". These deep soils are perfectly suited to grüner veltliner, producing full bodied, rich and floral wines.
Bernhard took over winemaking in 1998, but the Ecker family has 400 years of history farming and raising animals in the area. Since 2004, Bernhard has been the chairman of the "Wagramer Selektion," the second oldest winery association in Austria.
Ecker's 30 individual plots lie in some of the best locations around Kirchberg am Wagram, including 50 + year old grüner veltliner in the erste lage Mordthal. Ecker is a specialist in roter veltliner as well, and has helped save the plantings of this ancient variety, which have dwindled to under 200 hectares. Interestingly, roter veltliner is not directly related to grüner veltliner, but is a parent variety to many other indigenous Austrian varieties, including neuberger and rotgipfler. It requires poor soils, due to its vigor, and Ecker's vines are planted in the rocky, gravel rich Steinberg.
Care is taken in the vineyards by pruning to limit yields. After a slow, cold fermentation wines are aged in both stainless steel tanks and wood barrels. Resulting wines show an exceptional clarity and charm.
Vineyard area: 20 hectares
Annual production: 6,250 cases
Top sites: Schlossberg, Mordthal, Steinberg, Berg Wagram
Soil types: mainly Loess, partly with gravel, primary rock in Steinberg vineyard